Applock – Fingerprint Password & Gallery Vault Pro enable privacy protection by supporting to lock your apps with passwords, patterns or fingerprints. The best app lock enhances application security in addition to the regular lock function of the android. Secure your apps, prevent kids or other people from deleting app or buying app. This perfect app lock can also hide pictures and keep videos hidden in a safe vault. Your images and other media will disappear from the gallery, only you can open and view them.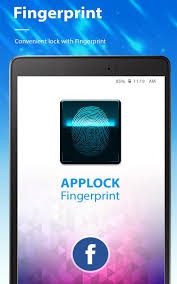 The smart app locker can protect your phone by locking all apps:
Lock system apps (settings, google play, calls, messages, emails) help to keep your privacy safe and no one can look at your stuffs.
Lock OTT, messaging and social applications such as Facebook, Twitter, Viber, Lines, Whatsapp, Instagram, Wechat … protect private information on your phone.
Lock payment apps such as Android Pay, Samsung Pay, Paypal, e-wallet and mobile banking to keep your personal safety, add a second layer of protection for your financial applications, ensuring no intruder can access your sensitive money accounts.
Lock other apps: All other applications running on your android phone or tablet can be locked by app lock.
Supports lock app screen with three different modes: pattern lock, password lock and fingerprint lock.
Pattern Lock: provide pattern lock screen with many beautiful themes.
Password Lock: set an additional secure app pass-code which is different from the normal lock screen password. The keypad lock screen with passcode.
Fingerprint Lock: works on devices support fingerprint lock screen. Fingerprint password helps to lock the app in a more convenient way.
Many themes help to decorate the beautiful lock screen.
Photo Locker: helps hiding your images, automatically removes the photos from the gallery and stores in a gallery lock vault.
Video Lock: creates a secure video vault to hide videos, encrypt and secure private videos. It make you safe and also convenient by hiding your photos and videos and also replay in the safe gallery vault.
Schedule Lock: help you to set time and groups of apps and schedule your access in a certain order. For example, business-related applications like emails, calls, text messages, OTT, payment applications will automatically lock in the evening.
Kid Lock: Protect your sensitive applications when giving your mobile to children. Allowing the kids to use certain apps (Youtube or games) without permission to unlock the whole apps. Limit time your children spending on the phone by just opening apps for a certain period of time. The smart app lock will lock the screen when usage time has expired with pattern lock screen or PIN lock screen.