Auto-rotate Control Pro lets you enable or disable Android's auto-rotate function for individual apps. Some apps, such as YouTube, Netflix, and gallery apps benefit from auto-rotation, whereas others, such as browser apps, work best without it. By enabling or disabling Android's auto-rotate in each app, you can switch seamlessly between them and enjoy the use of your smartphone without having to constantly change the settings yourself.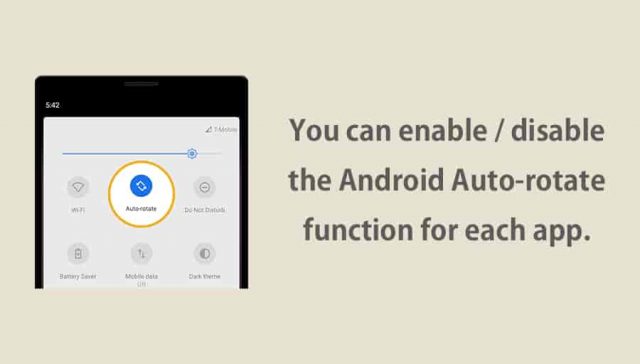 This app does not force you to rotate each app to portrait or landscapes, And this app is an app to automatically enable and disable Android's auto-rotate function for each app.
Auto-rotate Control Pro Features
►Per-App Settings
Android's auto-rotate function is enabled only when the app specified here is launching.
►AutoSave
If you change Android's auto-rotate settings from the notification area or quick panel, the settings are automatically saved for each app.
►Notification Settings
You can set the notification display and priority.
For OPPO users
This app needs to run a service in the background to detect which app has started.
OPPO devices require special settings to operate app services in the background due to their unique specifications. (If you do not do this, services running in the background will be forcibly terminated, and the app will not operate properly.)
Please drag this app a little down from the recent app's history and lock it.
If you do not know how to set it, please search for "OPPO task lock".