Developer
TimelyBills
Updated
Aug 5, 2023
Size
18M
Version
1.23.117
Requirements
5.0
Downloads
1,000,000+
Get it on
Mod Info
Paid Subscription Unlocked
Description
Meet, Bills Reminder – the ultimate payment tracker & money manager. Critically acclaimed as one of the most complete money manager & expense tracker apps, TimelyBills makes it easy to track your daily expenses, pay bills on time, stay within budget and SAVE more every month.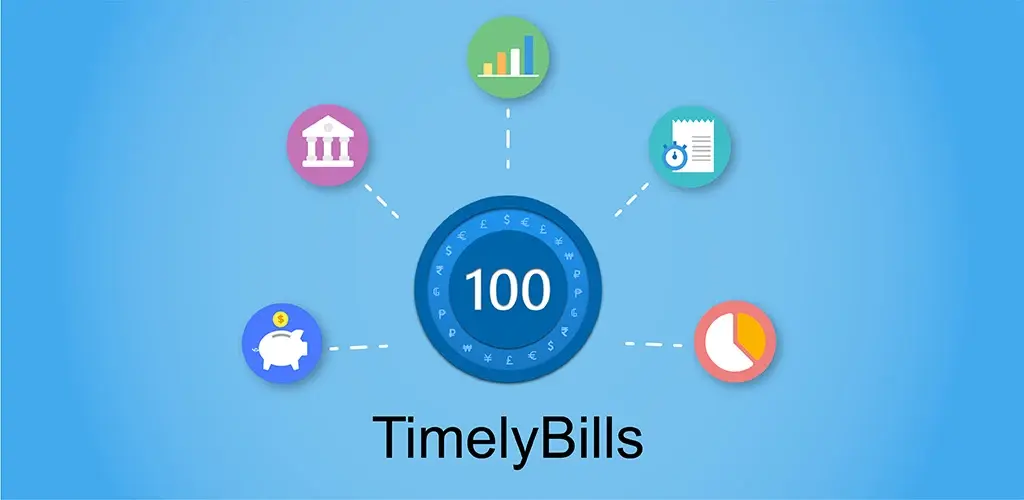 Use our income & payment tracker to set up a bi-weekly budget, weekly budget, or monthly budget! Find out how much you spend monthly on shopping, household utilities, food & groceries, etc. and how you are saving month on month. Use our bills organizer and finance tracker for smart debt management and to stay on top of your finances.
Get our FREE money manager now and easily take control of your finances with a simple and secure money manager & bill reminder app.
ALL IN ONE MONEY MANAGER
Use TimelyBills to manage your accounts Bank, Savings, Credit card, etc, all in one place. Track your spending, organize bills and subscriptions, get reminders, and more. Your account is secure with bank-grade data security and privacy protection. So, you can use it as a bill tracker and debt consolidation app, as well as a budget planner and account & bills monitor.
SMART BILL ORGANIZER & REMINDER
Never miss bills and due dates with our advanced bills manager & cash organizer features. Get smart bill reminders to pay your bills on time, manage subscriptions and avoid paying extra money towards late payment fees or unused subscriptions.
With a clear overview and monthly bill organizer like TimelyBills, you are also set to realize which of your subscriptions are rarely used so you can quit them and save money, or add new ones that you'll use.
SAVE MORE WITH 5 AMAZING FEATURES:
Our finance tracker allows for easy tracking of Expenses to know where your money goes. Can be used as an allowance tracker, debt tracker, debt payoff planner, expense manager, and more.
Upcoming bill reminders so you never pay a late fee again.
Stay within budget with overspending alerts.
All accounts (Savings, Credit cards, Cash, etc) in one place to know the balance in real-time.
Powerful reports to give a 360° view of your money.
PRO FEATURES
Family money management – perfect when you need a payment tracker with your partner
Monthly report of your spending habits.
Get bill reminders on your Gmail or Outlook calendars.
Account access from your Mac or PC.
Sync data across all your devices Android, and iPhone.
MORE FEATURES
✓ Our finance money manager allows you to create custom categories to track all your expenses.
✓ Download account statement in Excel or PDF formats.
✓ Home screen widgets for Bills calendar and Expenses.
✓ Category-wise spending trends to see how you spend over a period.
✓ Consolidated expense report for the month and yearly basis.
✓ Automatic reminders for Upcoming and Overdue bills.
✓ Support for worldwide currencies.
✓ Language support for English, Español, Portugués, Francés, Deutsche, Japanese – 日本語, Korean – 한국어.
SECURITY
We use the below security practices to protect from unauthorized access to your data and app
Fingerprint login & Security PIN to protect the app from unauthorized access.
Sign-in Password: account is additionally protected with a password encrypted using the SHA algorithm.
Data transfer over secure HTTPS protocol using SSL encryption.
Storing sensitive data in encrypted form so nobody can read it other than you.
What's new
▪ Goal progress enhancement
▪ Recurring bills date issue correction
▪ Accounts and net worth insights
▪ Track your goals like Debt payoff
▪ Secure app using fingerprint login
Images