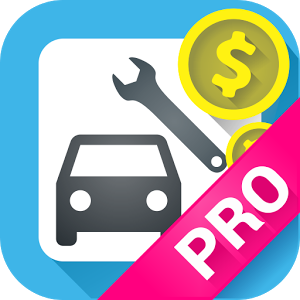 Car Expenses Pro (Manager)
Features
• Calculation of expenses (7 categories and more than 60 templates)
• Planning service actions
• Calculation of fuel consumption
• All statistics not only in numbers but also in handy charts
• Calculator overrun / needed fuel / way cost
• Synchronization with clouds and between devices (using Dropbox API & Google Drive)
• Recording several vehicles
• Export / import data
• Select theme
• Wide settings units and interface elements
• Widgets to quickly add records
• No ads. Absolutely.
The better the other
• Calculation of fuel consumption is universal (to the full, the lamp low residue …)
• Prediction of remaining fuel at the moment
• Create report on service activities (important for resale)
WHAT'S NEW
– Resumption of active work on the project.
– TEMPORARY synchronization with Google Drive is disabled. Considers alternative options for cloud data storage from Google.
– Fix minor bugs.
Screenshots
[appbox googleplay kb2.soft.carexpensespro]
Downloads:
Car Expenses Pro (Manager) v28.01 [Paid] APK / Mirror