Developer
Grengeinc
Updated
May 29, 2023
Size
104M
Version
9.17.0
Requirements
4.1
Downloads
1,000,000+
Get it on
Mod Info
Damage, Defense Multiplier, God Mode
Description
Chain Dungeon Mod APK – A puzzle RPG that summons monsters by erasing them and traces them vertically, horizontally, and diagonally!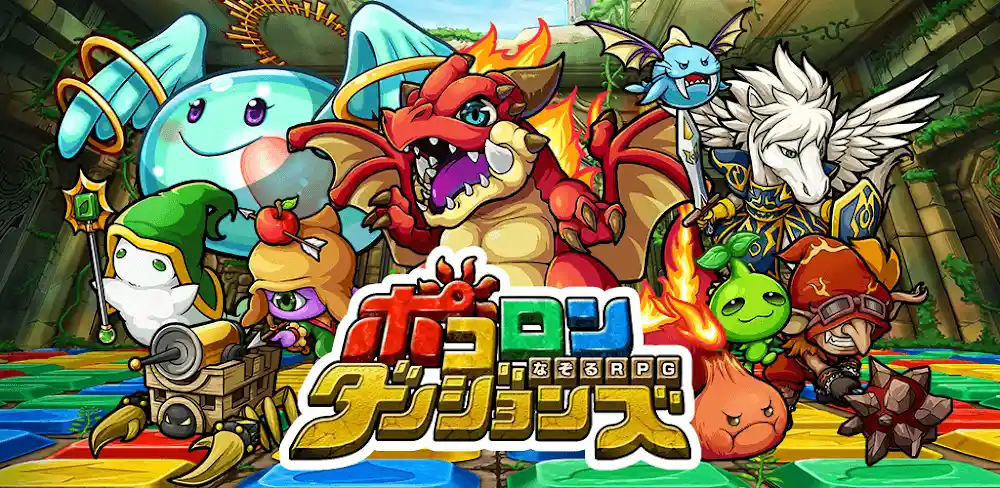 Everyone gets hooked after a touch! The long awaited linking puzzle RPG [Chain Dungeons] is here!
Created specially for smartphones and tablets, it's an intuitive game that makes use of the touchscreen!
Quirky monsters abound in these colourful dungeons full of surprises!
Download and enjoy [Chain Dungeons] for free!
▼An easy basic rule: Link puzzles!
Move your character by linking puzzle blocks called [Pocoron] of the same colour!
Master linking the [Pocoron] and challenge the mysterious ever changing dungeons!
▼Battle enemy monsters in the dungeons!
Attack enemy monsters by linking up [Pocoron] of the same colour!
Stack up chains to amplify your power! Unleash a continuous combo of attacks!
Link up [Pocoron] of the same colour to summon powerful ally monsters to aid you in battle!
▼Craft awesome equipment with the materials you obtain!
Collect materials from dungeons to craft new weapons and armour at the Armoury!
Craft rare powerful equipment by collecting rare materials!
Craft and wear your best pieces of equipment!
▼Raise your monsters and create the strongest party!
Create a party uniquely yours with the monsters you befriend in the dungeons!
There are monsters with special requirements for evolution, as well as monsters only obtainable for a limited time from special dungeons! Don't miss out on any of them!
▼Play with your friends!
Become followers of your allies in the game and perhaps they will save you when you're in a pinch!
Show off to your friends and allies your favourite set of equipment!
What's new
◆Ver9.17.0アップデート情報◆
・TVアニメ「東京リベンジャーズ」コラボを追加しました。
・その他、細かな改善や不具合修正を行いました。
Images