mod info
Unlock full Premium
All Ln's added
DPI's-xxhdpi
Note:Click restore to unlock full Premium
Description
Cool Fonts for Instagram Coolest Fonts for Your Android Device! Create your coolest messages, Facebook updates, Instagram Bio or tweets with 140+ Special Fonts!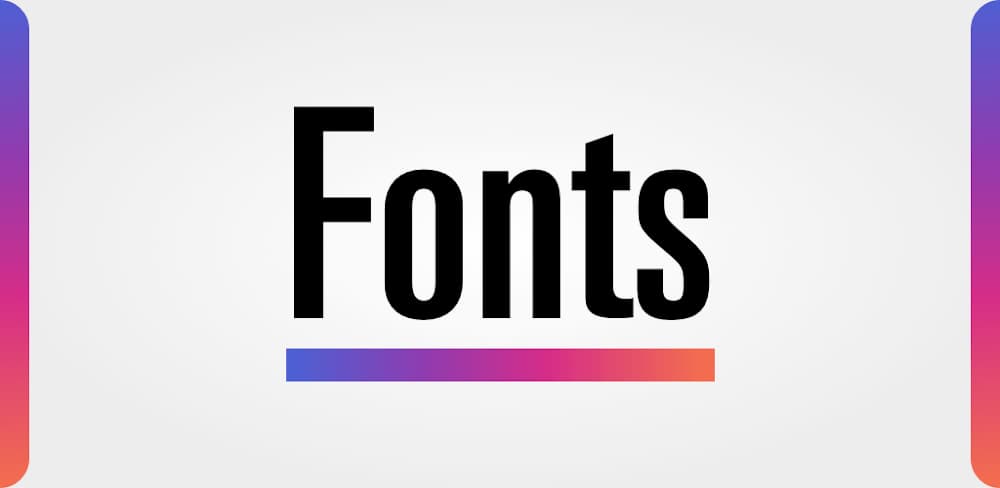 ► SṖƐƇĪΛĿ SŦΛŦƱS
► ѕpecιal ѕтaтυѕ υpdaтe ιn yoυr ғaceвooĸ
► мσяe яeтωeeт ιи тωιттeя
► ⓑⓤⓑⓑⓛⓔ ⓣⓔⓧⓣ ⓘⓝ ⓨⓞⓤⓡ ⓕⓞⓛⓓⓔⓡ ⓝⓐⓜⓔ
► şмş вέςόмέ ғùή άģάίή ώίţħ ήέώ ςόόĻ ғόήţ
► Create great picture arts, emoji arts with our 100+ special fonts!
Try all our 140+ New Cool Text now! Best Text Converters to convert boring text into funny text!
Use the fonts in folders, calendars, task list,etc. Use special Fonts to highlight your best friends birthday in calendars, best friends in contacts, highlight important tasks for your task management in your to-do lists. Communicate with your fiends with 60+ special fonts in email messages, social networking apps,etc! Share your great ideas, suggestions to your friends with funny text messages.
Customize your device with tons of different fonts that can be used everywhere you can type a message (Supports all major social networking apps and website )
These special fonts are based on Unicode . Once you send message to your friends, they can see the styled text even though they are not having the app in their device. Also if the recipient is not using Android device still they can see message in styled text. UNICODE Fonts are supported by all major platforms ( Android, iOS & Windows Phones).
Use these fonts in Instagram. Just type message in app & Copy. Then you can open Instagram App and paste it any where you want.
Features
– 140+ beautiful text, number and art styles
– Fonts for Instagram floating styles popup in any app.
– Text selection menu option in any app.
– Quickly copy, share or send to any app.
– Composer to mix different styles.
– Block/Unblock Fonts for Instagram Bubble in apps.
– Pimp your Instagram Bio and comments
– Write better Facebook status messages or moments, get more likes, fans or retweets
– Customize PROFILE of Whatsapp or LINE with cute fonts
– Send Textizer-Texts From Gmail or Free SMS.
– You can share to your social apps.
PLEASE READ BELOW NOTE VERY CAREFULLY:
✅ "This app uses Accessibility services." which helps you to change your typed text into selected style in other applications.
✅ Android 8.0 (Oreo) & above devices supports 140+ styles. You won't see all styles which are shown in screenshots on your device having Android 7.1, 7.0, 6.0 and 5.1, 5.0 android versions.
✅ Text selection menu option won't show in some applications and devices (e.g. Redmi, Mi, POCO, VIVO, OPPO).
Download App Now & Enjoy!
What's new
In this update, there is something special! We have introduced LIVE keyboards with animated backgrounds making so as to compliment your COOL texting style! Try from new designs and let us know how you feel?
We have also resolved the bug issues and the crashes in this update.
Images