Developer
Zipoapps
Updated
Jun 22, 2023
Size
12M
Version
3.3.11
Requirements
5.0
Downloads
10,000,000+
Get it on
Description
Edge Lighting – Borderlight Mod APK – Enjoy a wide range of stunning live wallpapers and vibrant EDGE lighting borders. All Android phones come with EDGE lighting. This application gives a sophisticated glow to the edges of your home and lock screens.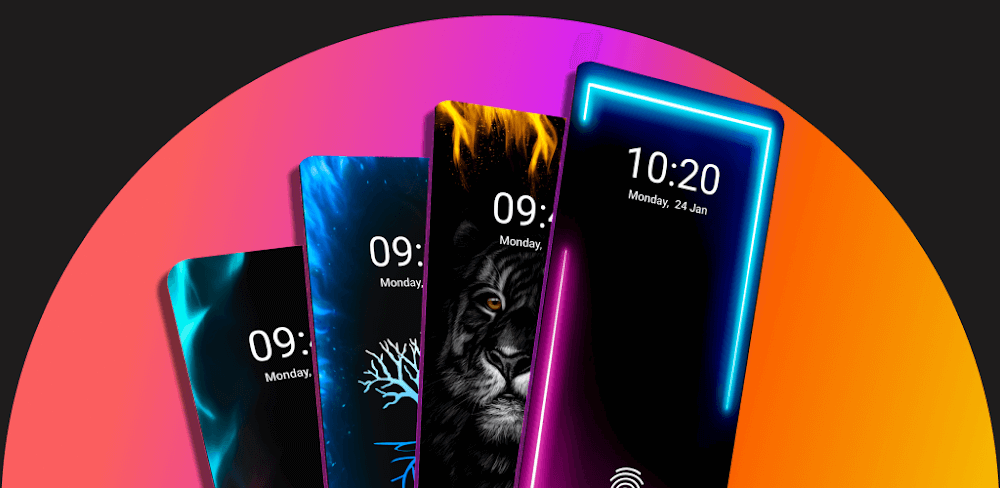 Change the border color, width, and style of EDGE lighting, as well as display notch, HD wallpaper, and magical EDGE lighting settings can be changed in the app settings menu. These mods can be customized to suit your needs. Colorful RGB EDGE Lighting app includes battery-saving options so you can use it without worrying about your device running out of power. EDGE Lighting is compatible with all types of displays including the latest technologies such as Notch, New Infinity, and Infinity Displays. EDGE lighting can be customized on smartphones such as Samsung Galaxy S10, S20, Plus, One Plus, Xiaomi Mi, Redmi, Nokia, Oppo, Vivo, and more.
You can create a live wallpaper with different colored border lights around the edges. You can change the color of the EDGE border to your liking. You can control the speed, width, and size of the upper and lower curves. Make any necessary changes to the notch width, height, and top and bottom radii to match your device's specifications. Choose from over 15 EDGE Lighting Borders styles. Border types include hearts, birds, suns, lotuses, snowflakes, dolphins, beach trees, flowers, smiles, ohms, clouds, moons, stars, and Christmas trees. EDGE Lighting could use his 4K background as a setting. You can change the background of the EDGE Lighting Panel to a photo. Prioritizing EDGE Lighting over all other apps on your phone gives you access to an aesthetically and functionally effective lighting experience. EDGE Lighting software allows you to apply over 30 beautiful EDGE lighting effects to your device's home screen or lock screen. Access your favorite glamorous EDGE lighting at the touch of a button.
EDGE Lighting Features
Set Colorful Round EDGE Lighting as LIVE Wallpaper
Change the colors of EDGE borders as per your choice
Adjust animation speed, width, bottom, and top curve radius
Adjust Display Notch width, height, and top and bottom notch radius as per your device notch
Choose EDGE Lighting Border type, more than 15 types of borders available: Heart, Bird, Sun, Lotus, Snowflakes, Dolphins, Beach tree, Flower, Smiley, Om, Cloud, Moon, Stars, Christmas Tree, etc.
Set 4K Backgrounds as wallpapers inside EDGE Lighting
Set your photo as wallpaper between the EDGE Lighting screen
Display over other apps, display EDGE Lighting over all other applications on your phone, and see a beautiful lighting experience.
What's new
EDGE Light + Live Wallpapers Combo
- Bug Fix: "Choose from Gallery" & "Magical Borders"
- Security Updates & Crashes solved
Images