Developer
Universal Studios Interactive Entertainment LLC
Released on
Nov 28, 2018
Updated
Sep 11, 2019
Size
89M
Version
1.8.01
Requirements
5.0
Downloads
5,000,000+
Get it on
Description
Fast & Furious Takedown One of the biggest film franchises in history explodes on mobile with an all-new action-arcade-drifting game. Join the Fast & Furious crew as you race white-knuckle collision courses and build your own dream garage of iconic cars.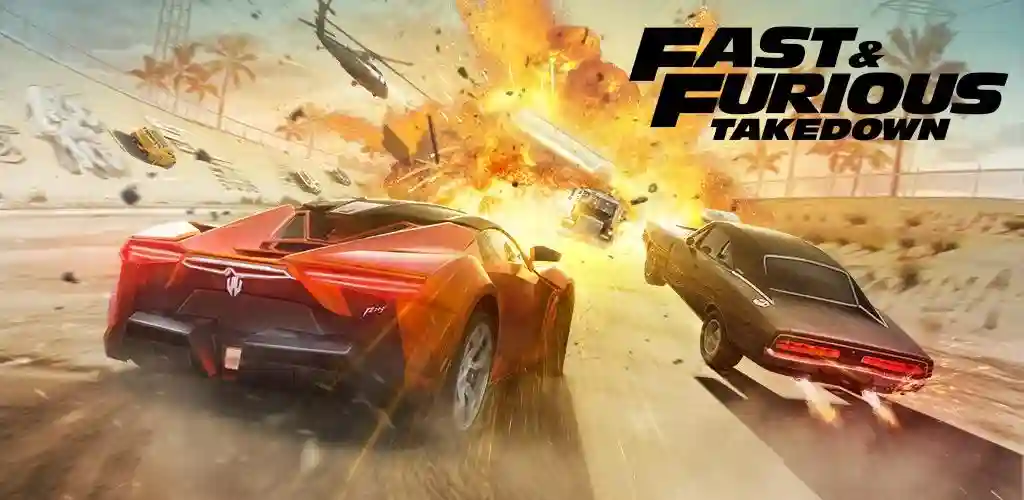 Take down the competition with extreme precision and epic stunts as you throttle past hairpin turns, speed by the competition, jump gravity-defying ramps, and drift through impossible roadblocks.
ACTION-ARCADE DRIVING
Drift through missions as you ransack big rigs for riches, evade fierce chopper pursuits, and more! Play one handed on the go in portrait, or strap in for a full-speed experience in landscape.
ICONIC FAST & FURIOUS CARS
Get behind the wheel of countless licensed cars—from American muscle and JDM to tuners. Race with iconic Fast & Furious cars including Dom's Dodge Charger, Hobbs' truck and Shaw's infamous Flip Car.
COLLECT & UPGRADE CARS IN YOUR GARAGE
Build your dream garage with various combinations of cars and customizations. Pick up your favorite ride and show off your customization to take down your opponent in style.
LEAVE CHALLENGERS IN THE DUST
Race against real drivers from around the world to compete for respect and dominate your way to the top of the league.
©2018 Universal Studios. Fast & Furious, Fast & Furious Takedown and all related marks and logos are trademarks and copyrights of Universal Studios. Licensed by Universal Studios. All Rights Reserved. Fast & Furious Takedown game software © 2018 SMG Studio. All other trademarks are the property of their respective owners.
What's new
Effective immediately, we are discontinuing support for Fast & Furious Takedown and there will be no further content or functionality updates. On October 31, 2019 the game's servers will be shut down completely. Game progress, in-game items and user data will not be saved.
In-app purchases will be disabled on October 1, 2019. Remember to spend any remaining in-game currency before Fast & Furious Takedown goes offline and the game is no longer playable on October 31, 2019.
Thanks for playing!
Images