Developer
Francisco Franco
Released on
Jan 1, 2012
Updated
Nov 23, 2023
Size
6M
Version
6.2.3
Requirements
8.0
Downloads
100,000+
Get it on
mod info
No Lucky Patcher or Google Play Modded required;
Disabled / Removed unwanted Permissions + Receivers + Providers + Services;
Optimized and zipaligned graphics and cleaned resources for fast load;
Google Play Store install package check disabled;
Debug code removed;
Remove default .source tags name of the corresponding java files;
Analytics / Crashlytics / Firebase disabled;
Languages: Full Multi Languages;
CPUs: universal architecture;
Screen DPIs: 160dpi, 240dpi, 320dpi, 480dpi, 640dpi;
Original package signature changed;
Description
Franco Kernel Manager it's a complete toolbox for all devices with a rich feature set aimed for ease of use to supercharge your kernel! From the less knowledgeable, to the most expert user, it combines everything you need to manage, tweak and empower your device.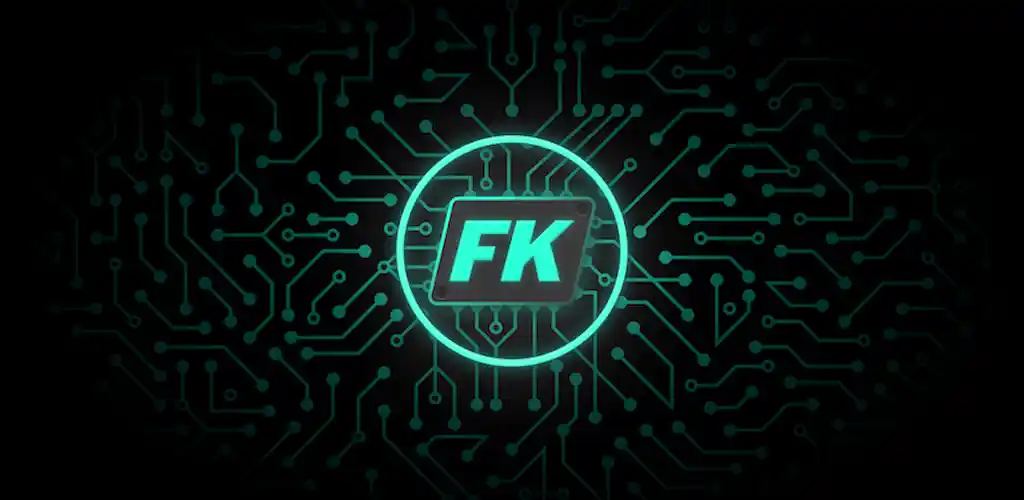 You want more performance? Check ✅
You want to boost your battery life? Check ✅
You want to flash mods without having to use a custom recovery? Check ✅
Compared to other apps Franco Kernel Manager provides a significantly better experience with features tailored just for you.
Features:
⭐️ Battery Monitor notification with detailed information about your power consumption during active and idle periods, charging time estimation, charging amps/watts & more;
⭐️ Detailed battery stats with information about power consumption in mAh of each component (WiFi, screen, signal, idle, etc) and tons more;
⭐️ Deep integration with FrancoKernel;
⭐️ Build.prop editor;
⭐️ Auto-flash kernels and basically any flashable zips without having to visit a custom recovery;
⭐️ Powerful battery saving tips as simple as touching a button;
⭐️ Display color temperature presets and support for KLapse;
⭐️ Support for Adreno Idler, GPU boost, Adreno, Exynos and Kirin GPUs;
⭐️ High Brightness Mode (hbm) available for supported devices (Pixel 3 and 4 for example) & automatic toggle based on the ambient light sensor;
⭐️ CPU freqs, governor, support for multi-clusters, GPU freqs, stune, CPU-Boost, CPU Input-boost, governor profiles, governor tunables & more;
⭐️ Backup & Restore kernels on the fly with just a tap of a button;
⭐️ A kernel logger viewer for developers;
⭐️ Custom kernel settings such as: IO scheduler, IO scheduler tuning, wakelocks, lowmemorykiller minfree, KSM, ZRAM, memory stuff, entropy, flar2 wake gestures, scheduler and you can add your own custom tunables too;
⭐️ Create Per-app profiles and use different settings for your most used apps. For example you may want max CPU frequency when gaming, but low frequency when reading an e-book. You can also choose whether for Wi-Fi to be on/off, if you desire you toggle Android Battery Saver, specify what type of Location Mode you want to use for that specific app, etc;
⭐️ System Health with a beautiful UI, useful real-time CPU/GPU/RAM/ZRAM/DDR BUS/IO/THERMAL ZONES/WAKELOCKS usage and comprehensive CPU frequencies usage with support for clustered devices;
⭐️ Comprehensive Display and Sound control. Tune your RGB, Saturation, Hue, Contrast, make profiles in an easy to use interface;
⭐️ Automatic Night Shift to tint your display in orange/red easing your eyes during the night;
⭐️ CPU temperature available in the notification bar for devices that export the CPU temperature;
⭐️ Performance Profiles built-in on FrancoKernel (Power-save, Balance and Performance) which you can select with a single touch, no need to mess with settings. Also features a Home screen widget for an easy way to change profiles without going into the app, launcher shortcuts, quick tiles and automation support;
⭐️ Scripts manager allows you to create your own shell scripts within the app and pin them to your Quick Tiles;
⭐️ Light and Dark themes compatible with Android™ 10;
⭐️ Backup & restore application settings;
Franco Kernel Manager works for ALL devices and kernels.
You need to be ROOTED for all features besides Battery Monitor which works rootless.
Have a question?
Feel free to reach out! Unlike most developers you will find, I'm more than happy to respond.
Also feel free to check out the FAQ which shows every feature in detail:
https://medium.com/@franciscofranco/faq-for-fk-kernel-manager-android-app-f5e7da0aad18
If you have a problem, before putting in that one star review, please reach out to @franciscof_1990 on Twitter, or send me an e-mail to franciscof[email protected]. I'm always happy to get back to you.
Disclaimer
I take no responsibility for any fault or damage caused by any misuse of this app.
What's new
6.2.1
1. Fix kernel json import
6.2
1. Old /sdcard/franco.kernel_updater directory isn't used anymore (sorry if you stored stuff there, but you can move them) due to permission changes;
2. Added 64-bit busybox to it won't fail on 64-only devices;
3. Backup center now allows you backup boot, dtb and dtbo partitions;
4. Update all the libs & added lots of fixes here and there.
Let me know if anything is broken, I might've missed something.
Thanks for your support ❤️
Images