Complete Ads Free Speedometer GPS and HUD with Widget. GPS Speedometer & HUD app shows your journey speed in different units with head up display (HUD) feature in one app.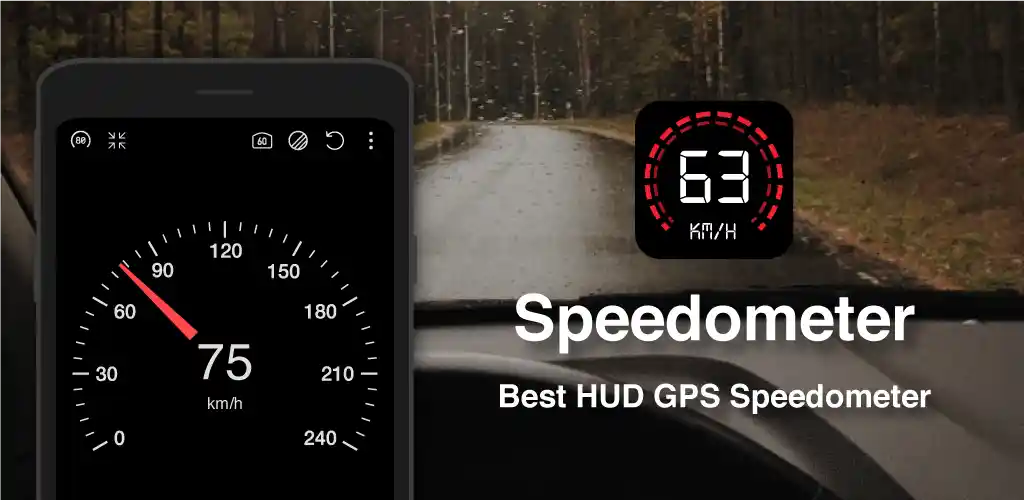 Find Distance traveled from one point to destination point with Average Speed, Maximum Speed, Altitude, Compass, Weather Data and Speed chart to analyse your journey.
If your Bike or Vehicle doesn't have a speedometer GPS Or odometer? Just mount the phone safely on your Vehicle and just go on.
App Features:
Analogue Speedometer:
– Speedometer GPS option for Car and Bicycle option.
– Speed Unit: Change between MPH, KMH or KTS
– Average Speed, Time Duration, Altitude and Maximum Speed.
– Save traveled History.
– Different Speedometer Dials to choose.
– Weather information with Visibility, Wind Speed and Direction.
– TRACK ON/OFF Button in middle of Dial.
HUD ( Head Over Display):
– Digital Speedometer with Large Digits.
– Mirrored Mode: Just tap on screen and screen will be mirrored.
– Change your favorite color for HUD.
– Full Screen option with landscape Mode.
– HUD view / Normal view: Switch between HUD (mirrored) and normal displays
Digital Speedometer widget option within the app.
MAP integration
– Get your traveled path.
– Average speed, maximum speed.
– Save journey in History and check it anytime.
Note:
all readings of GPS Speedometer are as precise as possible they are only as accurate as your device's GPS sensor and it should only be taken as approximations.