Developer
Brain Vault
Updated
Apr 11, 2023
Size
7.7M
Version
2.995
Requirements
5.0
Downloads
10,000,000+
Get it on
Description
HTML Website Inspector allows you to edit HTML source code of live websites locally.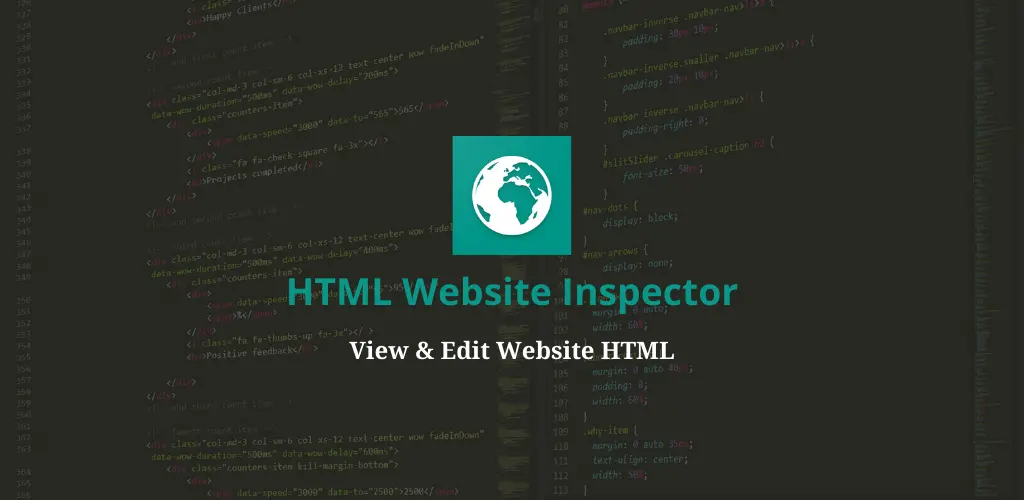 List of features:
✔️️ View HTML page source and edit it
✔️️ List elements like all the links and their css styles etc.
✔️️ Search for text in HTML web page source
🔹 Easy to use
Just enter web address and view the source code of that page.
🔹 Learn HTML and CSS
By reading and editing the code of well-designed web pages you can learn a lot!
🔹 View HTML website source code
Inspect web elements, edit them and improve you web page designing skills!
🔹 Please note
The code changed on any website will only be stored locally on your device, therefore it will disappear after the page refresh.
DO NOT USE THIS APPLICATION TO DO STUFF THAT YOU HAVE NO RIGHT TO DO. THE DEVELOPER IS IN NO WAY RESPONSIBLE FOR ANY MISUSE OF THIS APPLICATION
This application offers limited functionality similar to other live website source code editors on desktop.
Images