MOD
Home /
Mod Apps /
Kiwi Browser – Fast & Quiet MOD APK (No ADS, Optimized)
120.0.6099.21
Developer
Geometry OU
Released on
Apr 4, 2018
Updated
Nov 25, 2023
Size
175M
Version
120.0.6099.21
Requirements
7.0
Downloads
10,000,000+
Get it on
Mod Info
* Removed ADS
* Removed Trackers
* Disabled Analytics/Crashalytics
* Renamed "Kiwi Browser" to "Browser"
* Re-linked "Search Engines" back to there origins instead of kiwisearches.net etc.
* Removed favicons used by logos.kiwibrowser.com (Better look & more privacy focused)
* Removed unwanted Permissions:
Location (Privacy Matters)
Record Audio (Privacy Matters)
Take Pictures & Videos (Privacy Matters)
Access Contacts (Privacy Matters)
Access Device AD_ID identifier (Lol)
* Custom filters to block Ads/Annoyances on adult websites, youtube, apkpure, platinmods, kick etc.
Hint: To use PIP Mode – Enter any video in fullscreen then minimize the browser.
Note: Second version (same mod) but with Camera & Microphone permission for people who need that.
Description
Kiwi Browser MOD APK is made to browse the internet, read news, watch videos and listen to music, without annoyances.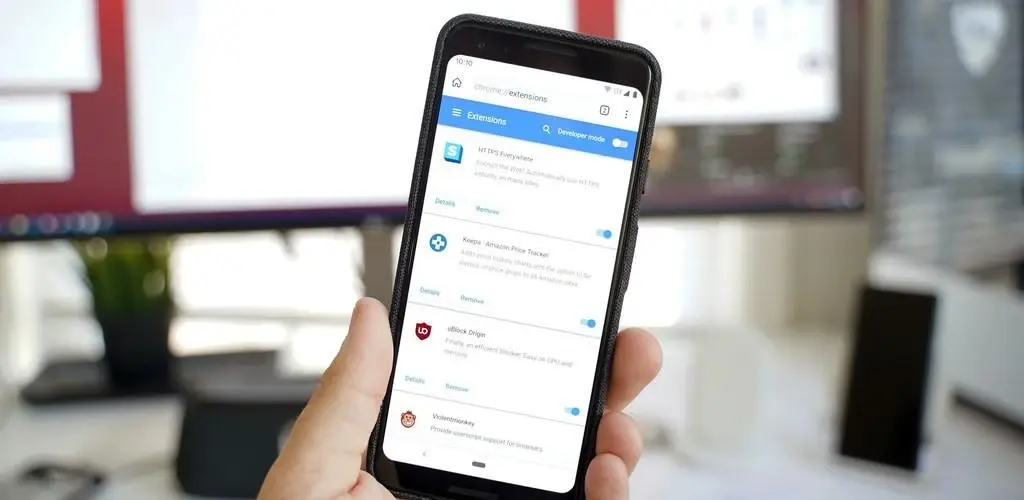 Browse in peace.
Kiwi is based on Chromium and WebKit, the engine that powers the most popular browser in the world so you won't lose your habits.
We hope you'll love Kiwi as much as we do.
Note for power users and supporters: We have a Discord (chat) community where you can discuss development and share ideas: https://discordapp.com/invite/XyMppQq
Main Features:
★ Based on the very best Chromium
★ Incredible page load speed 🚀
Thanks to our very optimised rendering engine, we are able to display web pages super fast.
★ Powerful ad block that removes most of intrusive ads 🔥
(you can enable it in Settings, Ads or use any extension of your choice)
★ Super strong pop-ups blocker that really works
★ Cryptojacking protection
The first Android browser that blocks hackers from using your device to mine crypto-currency
★ Unlock Facebook Web Messenger
Go to m.facebook.com and chat with your friends without having to install FB application.
More goodness:
★ Night mode with customizable contrast and grayscale mode.
100% contrast = pure AMOLED black (actually turns off pixels) – recommended!
101% contrast = pure AMOLED black + white text
★ Bottom address bar
★ Manage websites that appear on the homepage
Long-press to move or delete the tiles, click the [+] to add a new website.
★ Disable AMP (Settings, Privacy)
★ Block annoying notifications
★ Block slow and invasive trackers to protect your privacy.
★ Translation into 60 languages.
★ Import / Export bookmarks.
★ Custom Downloads folder
Choose where your downloaded files are stored.
Note: On certain Android versions, when you uninstall an app, Android also removes your downloads.
Keep it in mind if you manipulate Kiwi (to backup bookmarks file) or transfer to another device.
★ Supports many extensions
Advanced users:
If you want to open links with an external application, you can long-press on the link, or change the default setting in Settings, Accessibility.
To add a new search engine, go to your favorite search engine, and do a couple of searches, and then go to Settings, Search Engine.
Kiwi Browser is very new, and still in test. Please help us by sending a little e-mail if you see crashes, bugs or just want to say Hi 😊
Made in Estonia
What's new
Updated Chromium engine to the latest extended support version of Chromium.
This version of Kiwi contains all the latest Chromium security improvements, including CVE-2023-5129.
This issue (known as WebP) is not specific to Chromium, and affects nearly all applications that can display an image on Android or on a computer so updating all your applications is strongly recommended.
Images