Knock Lock Screen – Applock is the new way of locking devices. All you need to do is tap Knock Knock on the screen and unlock your device. MAGIC! No one able to guess what you did to open your lock screen because its fully INVISIBLE.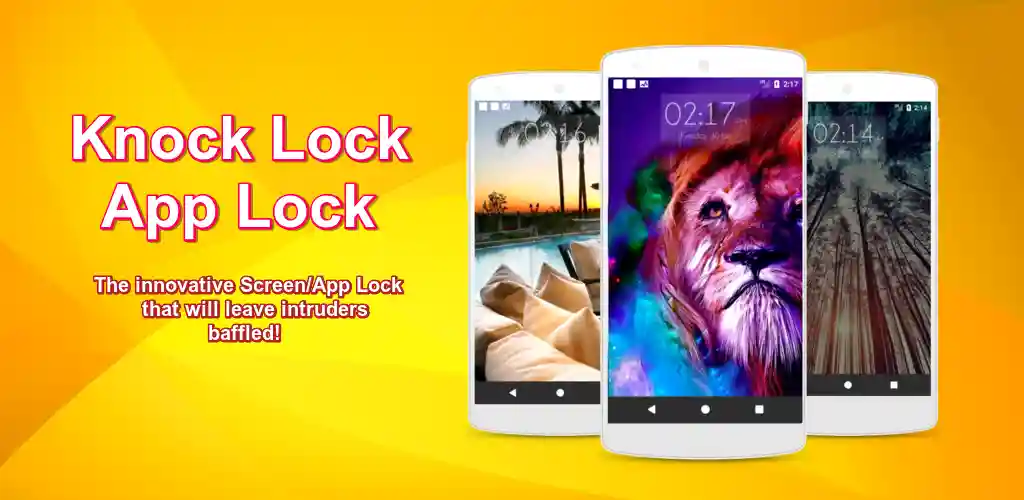 Available Lock Type
1. Knock Lock
2. Pattern Lock
3. Time password lock
Features of locks are-
1. Prevent Unauthorized Access
2. Invisible path to Unlock Pattern/lock change every minute.
3. Helps preventing accidental calling.
4. Prevents others from using your device.
5. Superbly rich graphics.
6. Consume less memory and battery, Simple and Clean device.
7. 100% safe and secure
8. 12 hour and 24 hour format both supported
9. Unlock vibration enable/disable
10. Unlock sound enable/disable
11. Highly secure lock screens
12. Choice to set knock position on screen.
Knock Lock uses the Device Administrator permission.
To enable Double tap to lock, please activate Knock Lock as "device administrator". It's only used for lock device on double tap on floating icon.
Please be assured that Knock Lock Screen will never use these permissions to access your private data.