Description
Learn English Vocabulary with Visual Vocabulary quickly and effectively. Use the most effective Visual memory technique to build your vocabulary skills. Visual Vocabulary app is the best way to improve your language skills by answering Test and Listening task questions.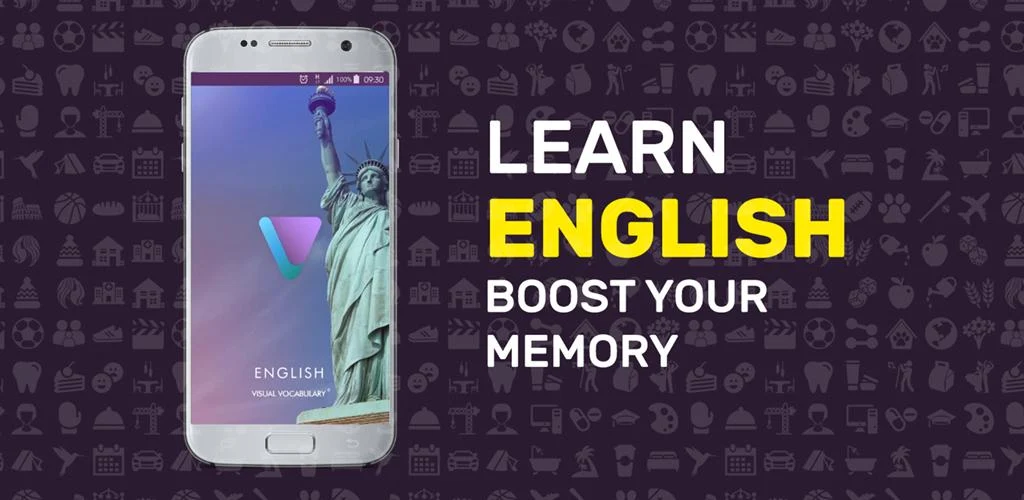 Visual Vocabulary app is perfect for Beginner, Pre-Intermediate, Intermediate, and Upper-Intermediate levels. Start with basic words and topics, and learn new words daily! Review learned words and topics with flashcards, tests, and listening task features.
3000+ words with pictures and pronunciations. 14 main topics divided into 75+ subtopics. Including multilingual
support to boost the process of your learning. Support languages: German, Spanish, French, Russian, Turkish, Arabic…
The nice design and easy interface navigation make it clear and more attractive. Complete test tasks to see which vocabulary topics of English you are good at and which of them require review. Track your progress with Visual Vocabulary.
English Visual Vocabulary is an offline application, no internet connection is required.
Features:
– 3000+ words with pictures.
– 75+ learning topics and tests.
– Flashcard support for each topic.
– Listening tasks.
– Multiple language support:
German, Spanish, French, Russian, Turkish, Arabic…
– Clear and easy user interface navigation.
– No internet connection
What's new
- bug fixes and stability improvements
Images