MOD
Home /
MORTAL KOMBAT MOD APK (Damage/Defense, Dumb Enemy)
5.1.0
Developer
Warner Bros. International Enterprises
Released on
May 4, 2015
Updated
Sep 28, 2023
Size
900M
Version
5.1.0
Requirements
5.0
Downloads
100,000,000+
Get it on
Mod Info
1. Damage multiplier
2. Defence Multiplier (does not work with DOT effects)
Note: If you get an error installing from an unknown source, you need to install the official version from Google Play first, then remove and install the mod.
Description
The Ultimate Fighting Game, MORTAL KOMBAT! – an action game with fighting game features, based on the PC version of MK. So, while commanding such characters as Scorpio, Sub-Zero, Jade, Scarlet, and others, you must battle in arenas against AI and other players from all over the world, and the developers have incorporated a full-fledged narrative for extra diversity. Lovers of MORTAL KOMBAT mod apk, as well as fans of action and fighting games, will enjoy the sophisticated controls and stunning graphics.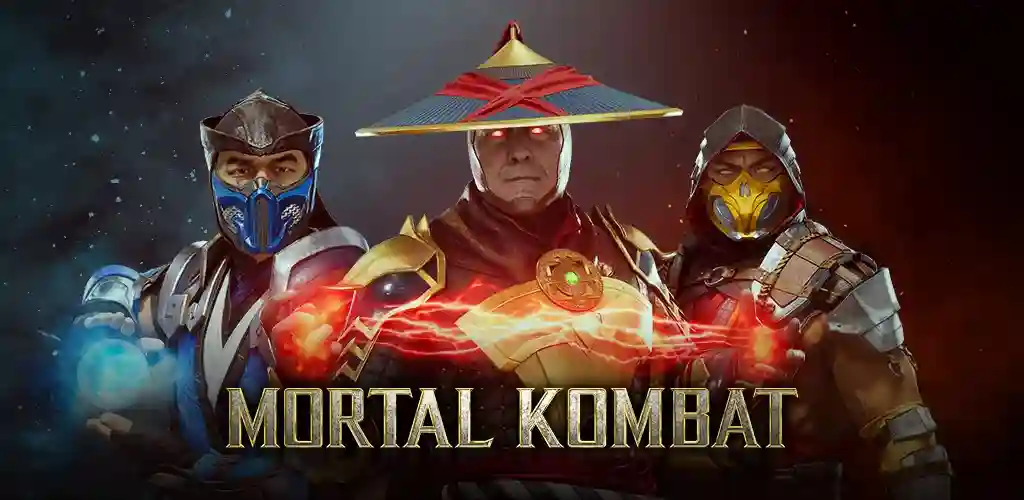 With spectacular visuals and over-the-top maneuvers, MORTAL KOMBAT MOBILE delivers its signature Fatalities to mobile! Now is the time to assemble an elite squad of Mortal Kombat fighters and compete in the world's biggest fighting tournament.
MK11 CHARACTERS
Create a mobile squad of Mortal Kombat 11 console characters! The MK11 team is very flexible, with a variety of unique skills and effective team synergy for inflicting agony on your opponents. MK11 Raiden, Scorpion, Jade, Sub-Zero, Kabal, and Skarlet are all part of the MK11 collection, and they're equally as lethal as their console counterparts! They even hit each other with the same Fatal Blow!
FIGHT IN BRUTAL 3 v 3 KOMBAT
Create your own team of Mortal Kombat fighters and lead them into battle to earn experience, new special attacks, and powerful artifacts. Team up warriors with unique synergies to get an advantage over your enemies such as Team Ronin, Team Nightmare, and Team Day of the Dead!
BUILD A MASSIVE ROSTER
Over 130 Mortal Kombat characters are available to collect, including veterans such as Scorpion, Johnny Cage, Sub-Zero, Cassie Cage, Ermac, and more. Discover the ferocious Vampiress Mileena, soccer champion Kombat Cup Sonya Blade, secretive Klassic Reptile, and warrior princess Ronin Kitana in Mortal Kombat Mobile.
COMPLETE DIFFICULT CHALLENGES
Prove yourself and complete a series of matches to bring new Mortal Kombat warriors to your roster! A new challenge begins every week!
MULTIPLAYER FACTION WARS
Compete with other players in Faction Wars, an online competitive mode where players engage other player teams. Rank up in your own Faction's leaderboard to earn weekly prizes.
PERSONALIZE YOUR GAME
In Feats of Strength, you may customize your character in a variety of ways. Win fights to demonstrate your expertise with an infinite number of action-packed Victory Stances, insulting Victory Taunts, and champion-worthy War Banners. Character attributes are also boosted by unlocking Feats of Strength!
JAW-DROPPING FATALITIES
Mortal Kombat Mobile brings its trademark Fatalities to mobile, with stunning graphics, and over-the-top moves that will punch you right in the guts.
EARN REWARDS ON EPIC QUESTS
Send characters on epic Quests to earn special rewards! Begin your journey in Outworld and make your way to Netherrealm!
What's new
In celebration of Mortal Kombat 1's global launch, MK1 Scorpion arrives as one of the most powerful Diamond fighters ever released! Nightwolf joins the Circle of Shadow team with powerful assists using his Spirit Tomahawk. Don't miss the return of popular Tower events, new Kombat Pass Seasons, and Krypt Equipment featuring new Friendship & Brutality attacks! Check out the patch notes to learn more: http://go.wbgames.com/MKMobileReleaseNotes.
Images