Pencil Sketch Photo Editor is designed for all trendy people and fans of true art! Use it to convert your photo into an unusual sketch which looks like one of spiffy Ben_Heine's blending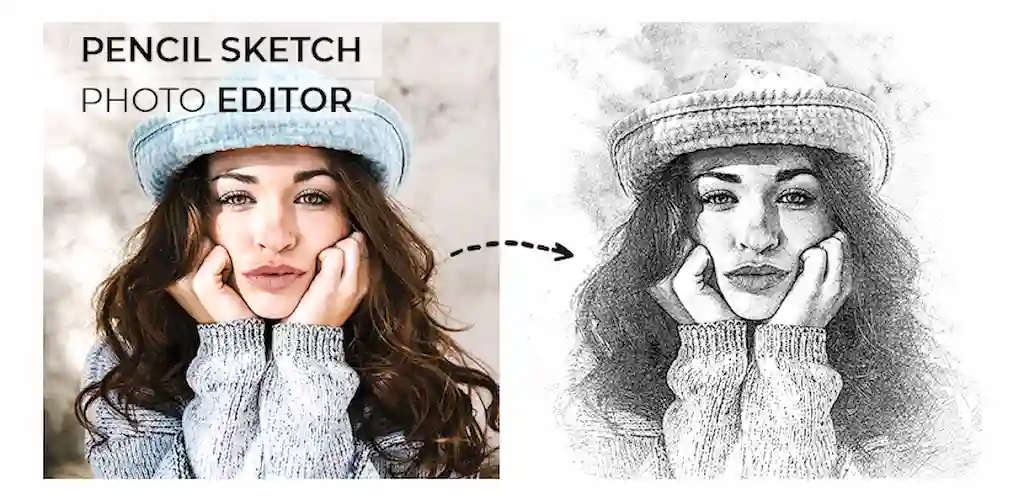 Are you a fan of Ben_Heine's blendings? Everybody on the Internet speaks about his artistic project called pencil vs camera (or pencil vs reality, drawing vs photography, etc). This sketch effect lets you design a picture in the Ben_Heine style without P.h.o.t.o.Shop or any artistic skills. Just upload your pic to our photo to sketch converter and let it do all the work!
3D Sketch Photo Maker: The 'Pencil vs Camera' effect looks good with landscapes and portrait photos. Be sure to check another artistic effect of this series called 'Photography in Drawing'.
2D Sketch Photo Maker: There are three styles included in the app: "Sketch", "Doodle" and "Hatch". "Sketch" style creates accurate results with smooth edges and curves, which is very good for human portrait photos. "Doodle" style is suitable for objects and nature views, since it presents stronger edges and curves. "Hatch" will work generally on any kind of photos, as it is a simple style which generates a cross-hatching texture on photos. Several photo frames are also included in the app so that you can easily apply them to your sketch results
Features of Sketch Camera Effects – 3D Sketch Maker
★ Crop photos.
★ Different effects (black strokes, white strokes, pastel, pencil sketch, color sketch, cartoon, stamp, halftone, hatching, …)
★ Edge strength, and opacity adjustment
★ Contrast, brightness, saturation adjustment
★ Sketch of different types like!
★ Pencil sketch. Color sketch.
★ Hard pencil sketch. Red pencil sketch.
★ Water color sketch.
★ Green pencil sketch. And many others like this
★ Make 3D Sketch, mixes drawing and photography
★ Capture with Sketch camera
★ Pinch to zoom, tap screen to auto focus, switch between the back and front camera
★ Save photos in mobile gallery.
★ Share photos on social media easily.
How to Use this Sketch Photo Maker – Sketch Camera & Photo Editor:
1. Select photo from Gallery or Camera.
2. Crop photos
3. Easily Start 2D, 3D Sketching.
3. Easily save your Sketch or Share them on social media.
Disclaimers
All copyrights reserved to their respective owners.
If you notice that any content in our app violates copyrights than please inform us so that we remove that content.
Privacy Policy: https://sites.google.com/view/cutewallpapersstudio
Contact Us: [email protected]