Turn a Photo into an Oil Painted Masterpiece. Photo Artista is an oil painting app that takes no time to master to create your own original work of art. Our efficient method combined with a simple interface requires only a few easy steps: Start with a photo, choose a paint style, and apply.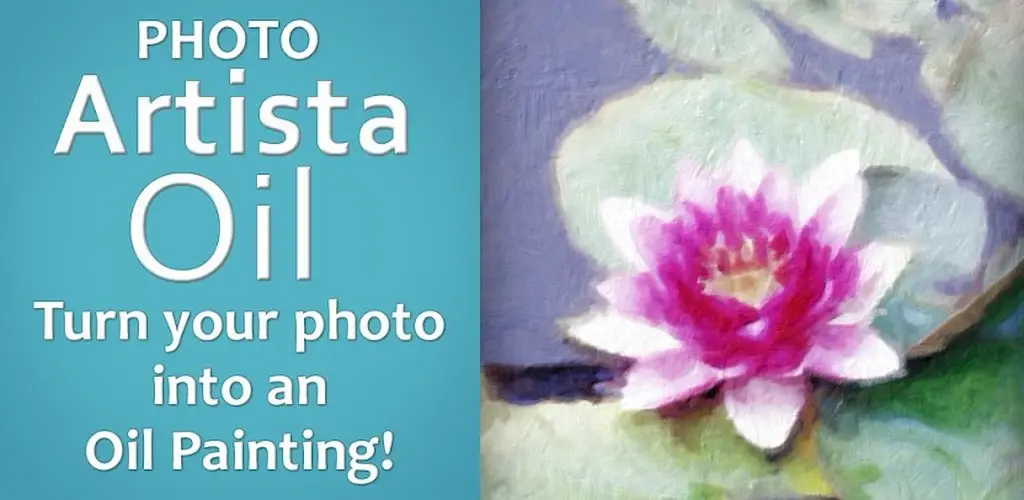 JixiPix's world-class development team presents an award winning portraiture and fine art app that turns a photo "Alla Prima" (at once) into an oil painting masterpiece with no work on your part.
Photo Artista will do all the work or you can use the fully adjustable controls to customize your masterpiece. It's a fast easy way to magnificents! At JixiPix all that's required of you is the appreciation — we'll take care of the rest!
OIL STYLES
• Oil
• Impressionism
FEATURES
Fully adjustable control on all aspects of the process: Brush Size, Stroke Color, Tone, Canvas Texture, and Canvas Color
INCLUDES
Artistic Edges and Lighting Effects
UNIVERSAL FEATURES
All JixiPix Apps come with: Superior Customer Service, Support for High-Resolution Images & Output, Undo/Redo, Randomize Button, Quick Presets and the ability to create Custom Presets, Cropping, Quick Preview. We also have an online art gallery and invite our user's to display their artistic creations on it: http://www.flickr.com/groups/jixipixcreations/