Developer
Mixcord Inc
Updated
Apr 21, 2023
Size
250M
Version
5.14.0.0.8.0
Requirements
10
Downloads
5,000,000+
Get it on
Description
PicPlayPost is the first all in one video editor, slideshow, video collage, photo collage, photo grid collage with music and gif maker. It's free to download. Easily stitch and edit memories, add text, music and your watermark. Create slideshows and or video collages for your audience, youtube. PicPlayPost offers everything you need to build community with professional content at your fingertips.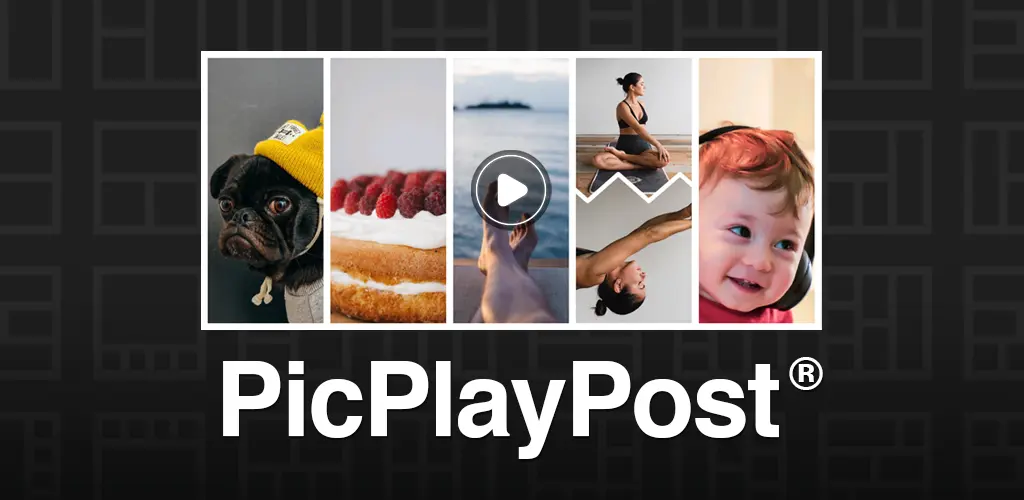 PicPlayPost Professional video editing without any unnecessary, confusing features:
– Fully adjustable photo collage and video collage layouts
– Adjust the collage square/grid to fit your photo or video
– Stitch photos and videos together into a slideshow
– Create with up to 5 minute videos on your device
– Automated slideshow featuring video wall, vertical and horizontal scrolling videos
– Add free music (theme music) to your projects
– Create and share in full 1080P HD
– Meme generator and meme maker for 10 year challenge photo and other memes
– Trim videos and music
– Video editor for youtube
– Video editor with music
– Video collage maker with music
– Video editor no watermark with PRO
– Video collage app
– Video editor free to download
– Video maker
Pic video collage you can make in seconds, to share how-to's, show side by side comparisons (i.e. dance videos), travel photography and videos, and more. Perfect for bakers, fitness, travel bloggers, and dancers!
– Up to 3×3 grid, 9 grid, or 9 frames photo, video or GIF collages
– Fully adjustable classic collage layouts
– Select from 80+ premium collage layouts
– Over 150 stunning background patterns
– Create lock screen videos, video wallpaper and live wallpaper using 9:16 ratio
– Create and share high quality GIFs
– Mirror or side by side effect app
– Personalize your video collage with your own text watermark or business logo/image
– Access music downloaded to your device
– Add free theme music (cinematic, playful, romantic, chill, upbeat, and more)
– Supports all formats (photos, videos, Gifs) and ratios (9:16 for IG stories, TikTok and Snap, 16:9 for YouTube, 4:5 for Instagram Feed)
What's new
- New! Slideshow Effects.
- Bugfixes & improvements.
Images