Developer
Gustavo Maciel
Updated
Aug 29, 2019
Size
2.2M
Version
1.702
Requirements
4.0
Downloads
500,000+
Get it on
Mod Info
★ Donated Features unlocked ★
★ Analytics Disabled ★
Description
Pixly is a complete pixel art editor for Android devices. It excels where all other editors for phones and tablets fall short. It has many useful features, and its design was made with phones and tablets in mind.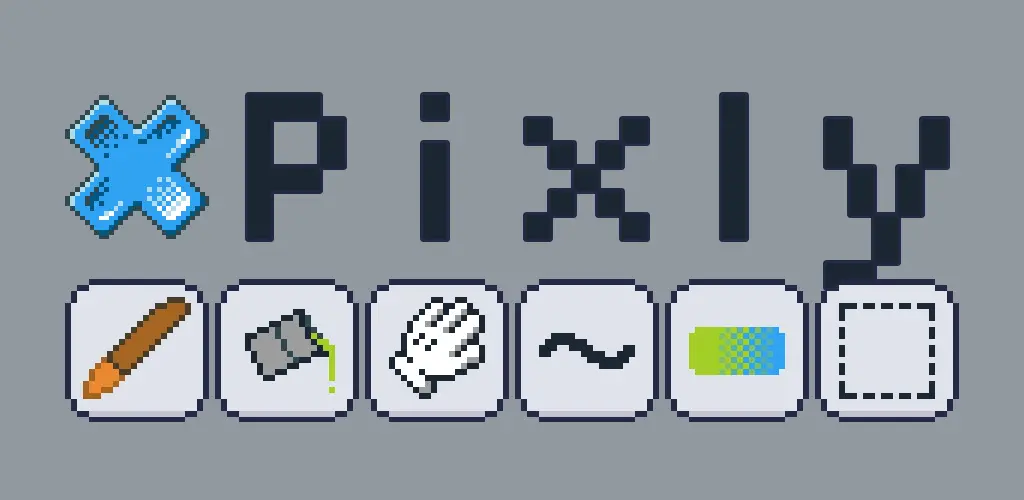 Here's a quick list of the features you may find in Pixly:
• Animations with onion skinning;
• Layers;
• Mini view with customizable level of zoom for quick preview;
• Dropbox and Google Drive integration;
• Controls intuitive for touchscreen;
Try pinching with two fingers to move and zoom the artboard, or pinching with three fingers to change the brush size!
• Contextual tools;
• Undo, Redo and History;
• Social features (Share, Twitter @DailySilhouettes and @PixelDailies);
• Text drawing;
• Palettes;
• Color ramps;
• Opacity;
• Transparent and non transparent background;
• Patterns;
• Arcs and Curves;
• Real time image tiling;
• Symmetry with customizable mirrors;
• References;
• Grids;
• Copy-Paste;
• Lots of color effects;
• And more!
What's new
If you have any problems, contact me at [email protected]
Version 1.702
• Fixed some crashes
Version 1.7
• PIXLY IS FREE NOW! NO ADS! NO IN-APP-PURCHASES!
• Undo now has a RAM limit, avoiding crashes (you can change it on the preferences menu if necessary)
• Pixly is now very conservative with battery, only re-rendering when necessary.
• Crashes because of RAM should be much less frequent now in lower-end phones
• Added a settings screen, with some settings you've been asking for some time :)
Images