Mod Info
Unlimited access to all images. Ad-Free.
Description
Recolor: Adult Coloring Book – Color over 5000 unique adult coloring pages like mandalas, flowers, dogs and cats, created by our professional artists or upload and bring your own pictures and drawings to life!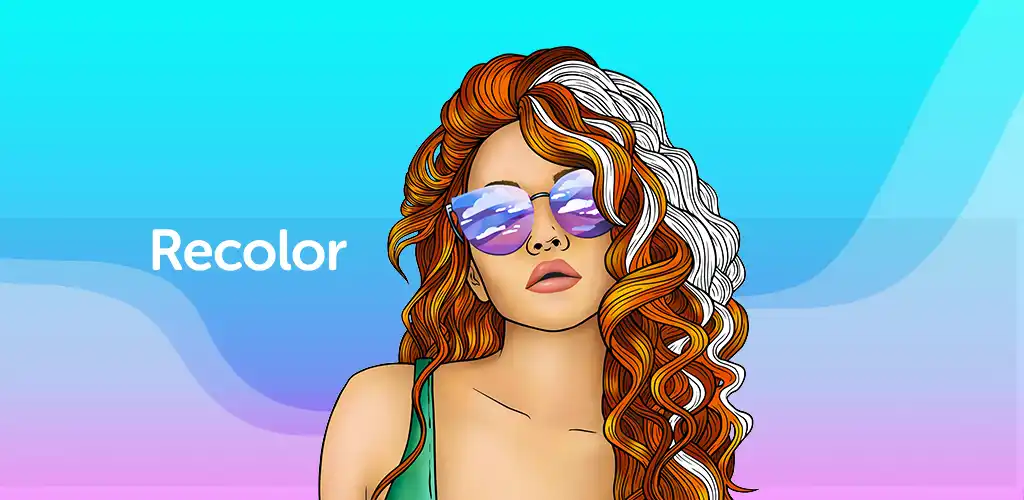 Create your own masterpiece or get inspiration and browse through thousands of beautiful coloring pages in our gallery created by our awesome Recolor community!
Relieve your stress and unleash your creativity with Recolor's stunning coloring pages – it's fun, easy and only a click away! You can enjoy the FREE version or subscribe to get access to all the amazing premium features.
FEATURES:
🎨 5000+ unique and professional coloring pages (and more every day!) from dozens of categories including: mandalas, cats, dogs, hair, portraits, fantasy, animals, romance, florals, fashion, Barbie, famous movies, and many more.
🎨 The largest coloring community with millions of members to share and view drawings from all around the world
🎨 Import your own photos and drawings, color them and share with your friends
🎨 Hundreds of available colors
🎨 4 FREE new coloring images every day!
🎨 Over 70 palettes and dozens of coloring options to choose from – solid and live colors, gradients, and crayons. You can also create your very own palettes!
🎨 More than 80 stunning effects, filters and outlines to finalize and personalize your art
🎨 Join fun and challenging events and color images to get featured in our app!
🎨 Share your masterpiece with friends on your favorite social networks
Recolor Unlimited Subscription
– Unlimited access to all Recolor features including the entire gallery of 5000+ pictures, all color palettes, hundreds of colors, cool filters & effects, and a completely ad-free experience for the duration of the subscription. You can choose yourself which subscription suits you best and can manage your settings via your Google Play account.
Images