Developer
Anatoly Lapshin
Updated
Aug 7, 2023
Size
3.1M
Version
7.0.2
Requirements
8.1
Downloads
500,000+
Get it on
Description
Red – Dark Filters Inspired by film retro photographs and neon discos of the 80s, this application will give you maximum functionality for working with dark filters. Create atmospheric night and abstract designs with the effect of colored glass. At your disposal are many powerful tools for creating creative work.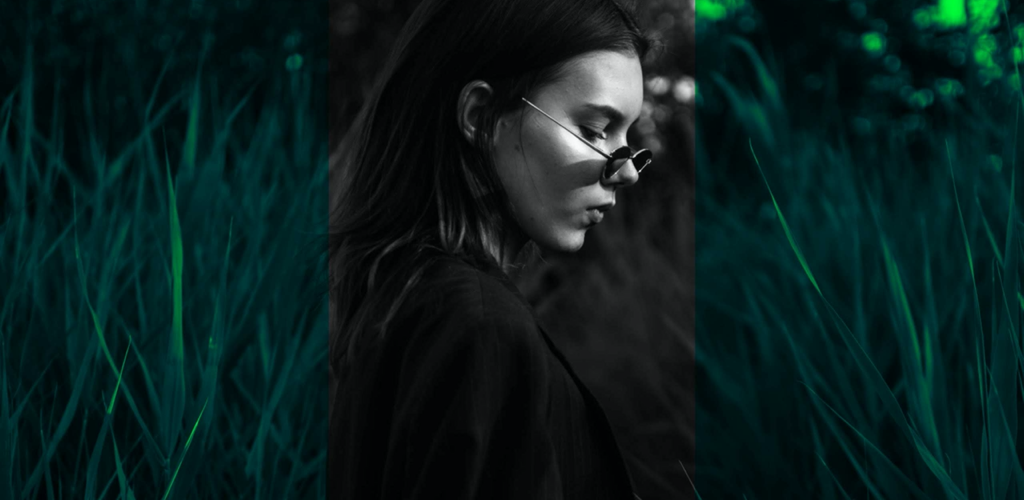 Download Also: BlackCam Darkroom: Premium 8mm Retro & VHS Effect v0.9.0 Cracked APK
Not only red
The application has more than 10 vintage filters created by a gradient map that simulates night lighting: red lights; Miami Filter; pink; UV; dusk; blue hour; aqua filter; green light; sunset and golden hour. These are unique duotone filters, saturated colors are tested on a large number of photos and are set to get perfect results.
Amazing effects
If you have already tried simple filters, then in the application you can select many cool effects, such as digital noise or interference; 3D effect or image shift; Gradient or light flare, which allows you to create the effect of an illuminated film; and especially cool: the zoom effect is paired with dark filters, which is great for extreme shots; TV effect – a unique holographic effect created from several neon filters. Most of these magical effects, like geometric shapes, are highly customizable, use gestures to resize the gradient, and select a rotation angle.
Create a poster
Title your photo, and make a stylish poster or magazine cover using transparent text. In the application, you can choose one of more than 45 specially selected fonts. Thin fonts, bold, strict fonts, digital, handwritten fonts, rounded, square, artistic fonts, graffiti, and others. Add your signature to the photo, the application supports multi-line text and emoji shapes. Use text effects such as mirrored text or highlighted text in frames. Change the font outline to make your caption look more creative. Any letter or text can be used as a mask on a white or black background. Try this for a photo of your profile.
Red geometry
The application has a powerful vector editor that allows you to fine-tune any shape. Select one of over 20 predefined geometric shapes and customize it as you need. For example, create your frame – make a turn, round the corners, and resize. The application includes advanced vector filters, such as lines, mesh; particles, matrix rain, equalizer, and others. Use overlay shapes or create a mask, to do this, change the background color to white or black, with one click. Choose one of the ready-made presets round photo, square, frame, heart, and others … Or create your frame using the built-in vector editor.
Draw and erase
Show your fantasy, and colorize the objects in the photo using a soft brush, for example, change the color of your hair. Take a hard brush and paint what you want. The application allows you to easily draw smooth lines, thanks to the smoothing algorithm. The eraser will help you create stylish designs. Erase parts of text, and shapes and make professional effects. You can use the eraser on any layer of your project.
Images