MOD
Home /
Shadow of Death 2 MOD APK (Unlimited Money, Menu)
2.2.1.0
Developer
Bravestars Games
Updated
Nov 1, 2022
Size
226M
Version
2.2.1.0
Requirements
5.0
Downloads
5,000,000+
Get it on
Mod Info
MENU MOD
One hit kill
God mode
Unlimited soul
Unlimited blood
Description
A sequel to the success of Shadow of Death – a hack and slash game with over 30 million downloads worldwide. Shadow of Death 2 MOD APK is an offline RPG fighting game about Maximus – a legendary knight with experiences from hundreds of battles. All for fighting the injustice and bringing backlight to Aurora – the land where he once lived with whom he once loved.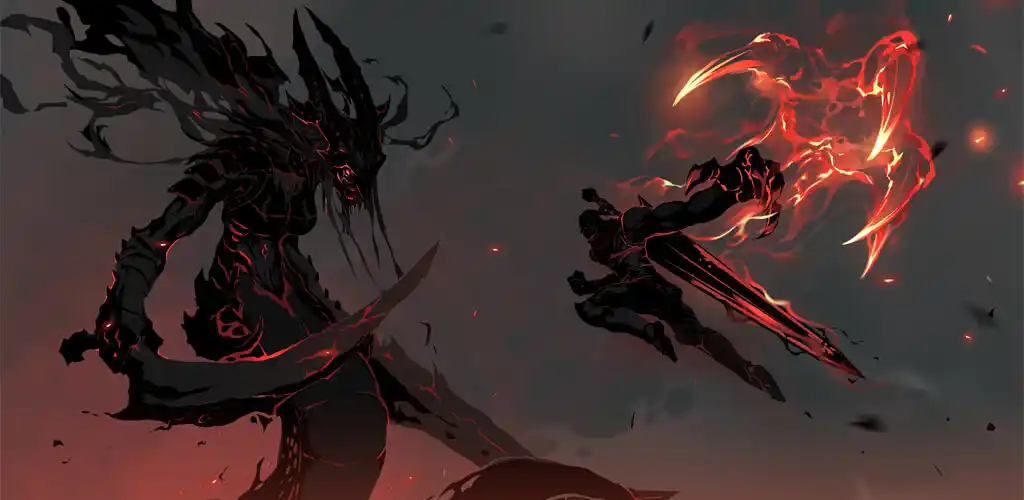 Get ready for the battles! Join the PvP combats, fight against powerful opponents and experience the exciting adventures around the mystical world of Shadow of Death 2.
EPIC CHARACTERS
Knight, ninja, or warrior? Which character will you choose in the upcoming crusades? Get yourself a favor and explore the world together.
VARIOUS FIGHTING STYLES
Transform into a courteous knight, a ninja master, or a brave warrior across the Aurora territory. Each comes with a unique fighting style, fully customizable with different combinations of skill sets to help you finish the enemies off. Upgrade the weapons, level up your skills, then defeat the opponents with powerful combos or an ultimate chain of blows.
ENORMOUS DARK WORLD
Conquer the dark world with dozens of brand-new maps. Head towards the Great Swamp, the Black Sea, and many other mysterious lands. Epic challenges and battles are awaiting you in the dark, where you may have a chance to combat Leviathan – the mythical dragon with the breath of destruction!
HIDEOUS MONSTERS RULING THE TERRITORY
Confront epic monsters that only exist in the legends. Be careful! You may lose yourself in the fierce battles, if not upgrading your skills and equipment extensively.
LEGENDARY EQUIPMENT COLLECTION
Work hard to collect various mythical equipment. Farm your gears after each fearsome battle, then upgrade them all to boost your strength while proceeding into the world of Shadow of Death 2.
SPECIAL FEATURES
– Role-playing game that satisfies hack and slash fans
– 3 different characters with unique fighting styles
– Customize the appearance of characters with various skins and weapons
– Play anytime, anywhere, even while offline
– Challenge yourself in online PvP battles
What's new
Big Update on Forge System! Come and enjoy a collection of new skills and abilities, available to all current weapons and equipments!
FORGE
- Added Refine Mastery to upgrade the stats of each Mastery Star
- Added Success Rate to Evolve function
- 25 NEW Active Skills and Passive Skills for different weapon styles.
SHOP
- With every first purchase for Soul, you will receive a bonus as a reward.
FREE Giftcode: SOD2GA2370
Discord Community Reaction Event. Thanks for participating!
Images