Description
ShareDownloader Pro is a new Android app, which combines the various 1-click-hosters in one app.  Share Downloader offers among other things, like file-, download- and upload-manager.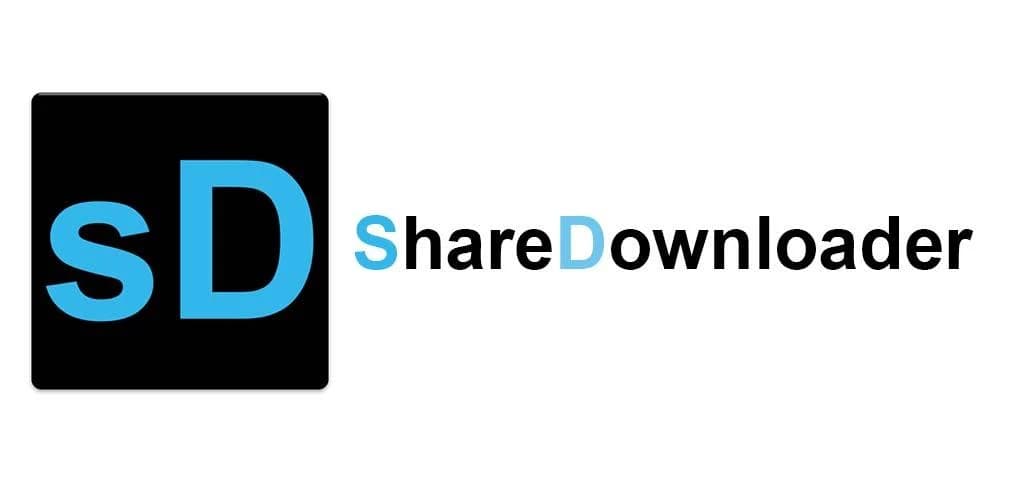 Further account information can be requested over the app, such as points, credit, traffic, etc. Share Downloader can also decrypt and process DLC – Container. The download manager will resume the downloads after a connection crash automatically or waits as long as WLAN is not available. Of course, you can process usual HTTP downloads with ShareDownloader.
ShareDownloader supports the following hoster: 1Fichier, 4Shared, 180Upload, AllDebrid, Bitshare, Crocko, DepositFiles, DebridItalia, EasyBytez, FileFactory, FileMonkey, FilePost, FileRio, Filer, FileUpload, firedrive, Free-Way, HipFile, Freakshare, JunoCloud, Keep2Share, Letitbit, LinkSnappy, LuckyShare, LumFile, Mega, MixtureCloud, Montreal, MovShare, Multi-Debrid Netload, NoPremium, NowVideo, OBoom, Premiumize, Premium, Rapidgator, Rapidshare, Real-Debrid, ReHost, SecureUpload, ShareFlare, Share-Online, Simply-Debrid, Simply-Premium, SockShare, SoundCloud, StreamCloud, Tb7, Turbobit, Twitch, TwojLimit, Unrestrict, Uploadable, Uploaded, Uploading, UpToBox, Vip-File, YouTube, Zevera, Zippyshare
Functions
– File Manager
* Delete and rename files
* Create, delete, and rename folders
* Move files
– Upload Manager
* Upload files to the respective account
– Download Manager
* Parallel Download files
* Resuming downloads after disconnection
* Download to network path possible
– Account Info
* Information about the account, e.g. credit, traffic, points, etc.
– DLC Decrypter
* DLC files can be extracted, decrypted, and processed
* Decryption takes place exclusively via the DLC server, not via third-party websites
– Download History
– Multi-Account support
* Multiple accounts of the same type can be created
– Decrypter service
* It can downloads directly when e.g Share Link.biz links are added
– Pro-Version
* Integrated unpacker
** zip, rar, 7z, bz2, tbz2, and tar archives are supported
* Remote Web Client
* 9KW Captcha-Solver support
* Click'n'Load support
* Chrome and Firefox Remote plugin
* Download-Widget
Supported Hoster:
– 1Fichier.com
– 4Shared.com
– 180Upload.com
– AllDebrid.com
– Bitshare.com
– Crocko.com
– DepositFiles.com
– DebridItalia.com
– EasyBytez.com
– FileFactory.com
– FileMonkey.in
– FilePost.com
– FileRio.in
– Filer.net
– FileUpload.net
– FireDrive.com
– Free-Way.me
– HipFile.com
– Freakshare.com
– JunoCloud.me
– Keep2Share.com
– Letitbit.net
– LinkSnappy.com
– LuckyShare.net
– LumFile.com
– Mega.co.nz
– MixtureCloud.com
– Movreel.com
– MovShare.net
– Multi-Debrid.com
– Netload.in
– NoPremium.pl
– NowVideo.sx
– OBoom.com
– Premiumize.me
– Premium.to
– Rapidgator.net
– Rapidshare.com
– Real-Debrid.com
– ReHost.to
– SecureUpload.eu
– ShareFlare.com
– Share-Online.biz
– Simply-Debrid.com
– Simply-Premium.com
– SockShare.com
– StreamCloud.eu
– Tb7.pl
– Turbobit.net
– TwojLimit.pl
– Unrestrict.li
– Uploadable.ch
– Uploaded.net
– Uploading.com
– UpToBox.com
– Vip-File.com
– Zevera.com
– Zippyshare.com
*****
Supported Stream-Hoster:
– HulkShare.com
– SoundCloud.com
– Twitch. tv
– YouTube.com
*****
Supported Decrypter:
– Dokujunkies.org
– Dropbox.com
– Funxd.in
– Hoerbuch.in
– Lesen.to
– Linkcrypt.ws
– Linksave.in
– Ncrypt.in
– Relink.us
– Safelinking.net
– Serienjunkies.org
– Share-Links.biz
Images