Developer
BANDAI NAMCO Entertainment Inc.
Updated
Oct 30, 2023
Size
1.02G
Version
1.5.0
Requirements
8.0
Downloads
1,000,000+
Get it on
Mod Info
MENU MOD
God Mode
Wither Enemies
Auto Win
Damage Multiplier
Defense Multiplier
Note
SET DMG MULTIPLE AND DEFENSE MULTIPLE BEFORE YOU ENTER THE STAGE !!!
MOD ONLY WORK ON ARM64 DEVICES , ANDROID 8.0 AND UP !!!
Description
Enter the world of That Time I Got Reincarnated as a SLIME – ISEKAI Memories in a new 3D battle RPG! You won't want to miss this riveting, new adventure that brings together your favorite series characters—Rimuru, Great Sage, Gobta, Shion, Shuna, Benimaru, Gabiru, and more—and introduces brand new ones!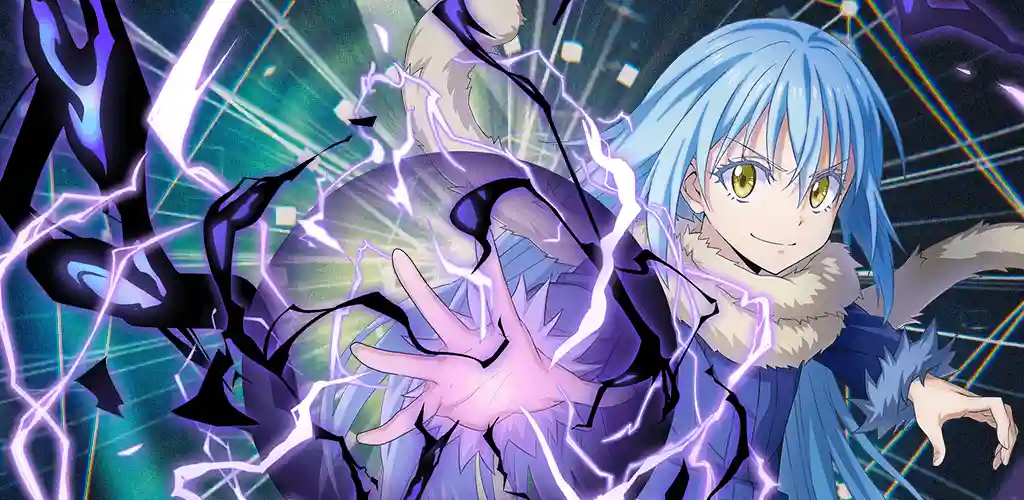 A new story supervised by Fuse, author of the original light novels! A mysterious girl named Shinsha appears, claiming to be Rimuru's daughter. What is her relation to Izis, the witch from the "mirror land"? Will Rimuru and the citizens of Tempest survive the challenges Izis and her followers have in store? Don't miss the alternate universe versions of familiar characters like Gabiru, who has ascended the Lizardman throne in mirror land, or Shion, who evolved after absorbing her fallen comrades' souls. Their stories won't be told anywhere else!
Relive famous moments from Season 1 of the anime in fully voiced cut scenes!
The star-studded vocal cast lend their talents to battle voices and interactions in town as well!
Use the nation-building system to create your ideal version of Tempest!
Build and position all sorts of buildings and facilities: your citizens' homes, restaurants, the blacksmith shop, the laboratory, magic-enhancing facilities, and more.
Walk through the town you've built and interact with your citizens to get a glimpse of their daily lives!
3D command-based battle system!
The controls are simple: just select the cards for your hand. But there's deep strategic gameplay to enjoy as you learn to effectively use abilities drawn from the original work! Enjoy dazzling finishing move animations that will make you feel like you've stepped into the anime!
The Predator and Great Sage systems bring you deeper into the TenSura world!
The Predator system recreates Rimuru's unique skill, Predator, from the original work. Use it to strengthen your characters! If you find yourself unsure of your next step, the Great Sage system is there to provide gameplay advice and guidance.
Animated opening and theme song!
The theme song will be "Phantom Lights" by Takuma Terashima!
Enjoy a theme song written specially to capture the TenSura world, and animation by Eight Bit, the studio producing the anime!
SUPPORT:
https://bnfaq.channel.or.jp/title/2784
BANDAI NAMCO Entertainment Inc. Website:
https://bandainamcoent.co.jp/english/
By downloading or installing this app, you agree to the BANDAI NAMCO Entertainment Terms of Service.
What's new
ver1.5.0
Fixed a few bugs.
Images