Sports TV P2P APK is an excellent live sports activities APK that offers you to watch live sports activities channels and has got a live timetable of many sports entertainment by using many sections.
List Tv
This App has got four unique sections which include live section, Streams segment, favorite and a helps section. provide list and streaming of many channels in European, (included BBC, CNN, BTSport, SkySport, Eurosport, Match TV Football, etc.)using several p2p protocols.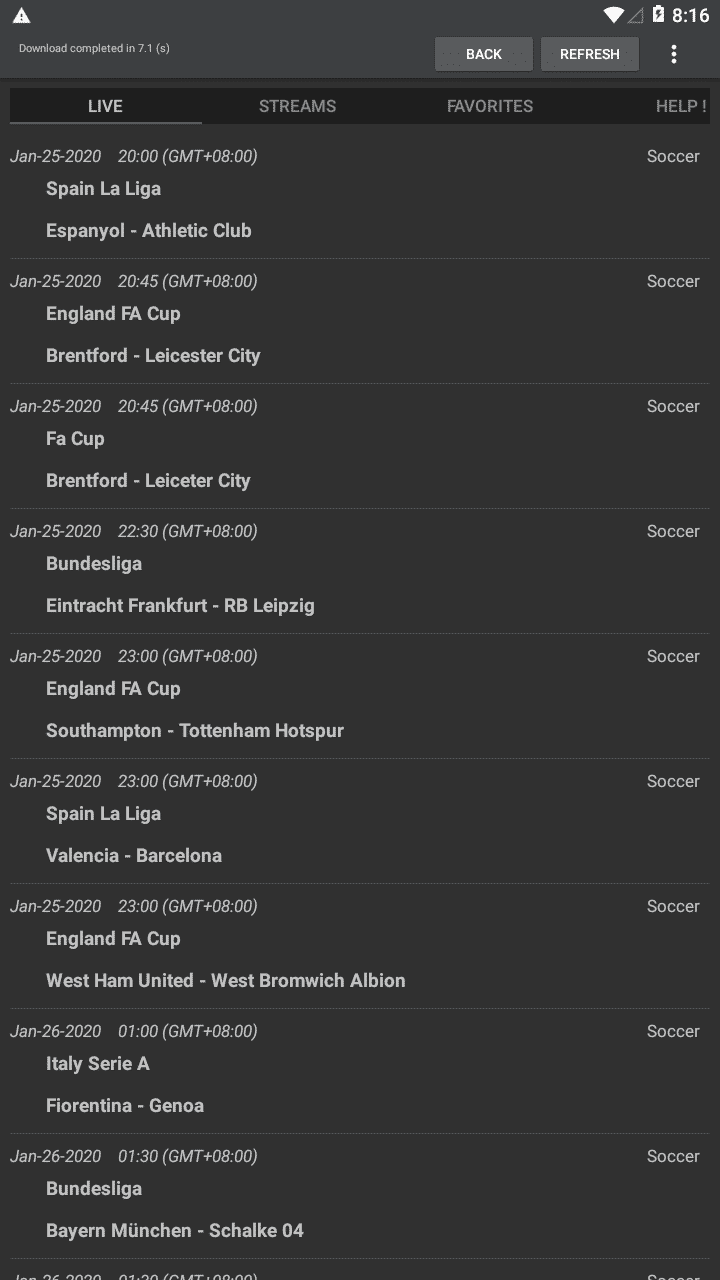 Acestream Engine
You will need to install an acestream engine and when you want to watch a channel.  The acestream engine will ask for you to select a media player. The two media players I would recommend are the Mx Player or The Wuffy Player both will work great with this apk. When prebuffering still 0% or DL still 0KB/s, that means stream source is offline,  and you will need to select another channel.
If peer connected still 0, that means there is no active peer now, please select another channel.
Wuffy Player
My go-to player for this apk is the Wuffy Player and it can be found on my website and is ad-free
Internet Service Provider
Some ISP don't like you streaming from p2p applications and some might slow or block the streams. For your safety, I would suggest using a VPN to stop your ISP and other organizations from spying on your connection. I offer many free VPN solutions on my website which should help you out.