Developer
Tripod Technology GmbH
Released on
Sep 13, 2016
Updated
Dec 7, 2023
Size
55M
Version
5.1.0
Requirements
8.0
Downloads
10,000,000+
Get it on
Description
With millions of members, Tandem is the largest language exchange community. Take your language learning to the next level and team up with a native speaker to practice languages. Find your Tandem partner, start chatting, and speak your way to fluency! We will find your ideal tandem learning partner based on your interests and language level. Learn a language, discover other cultures, meet new people and make new friends!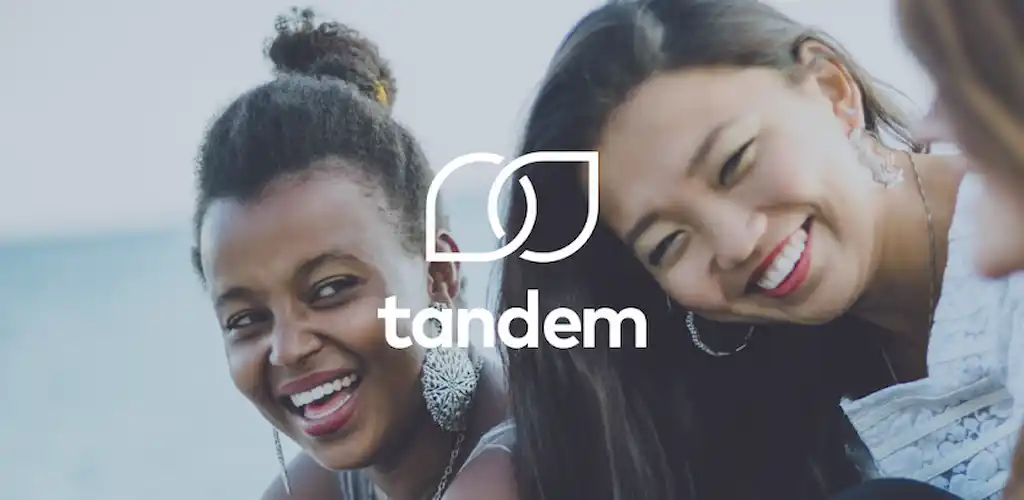 Learn languages by chatting with native speakers on Tandem!
Reach fluency in 300+ languages, including Spanish, English, Japanese, Korean, German, Italian, Portuguese, Russian, Simplified and Traditional Chinese, and 12 different sign languages, including American Sign Language.
Why Tandem is the #1 app to practice and learn languages:
BOOST YOUR VOCABULARY
Tired of learning vocabulary? Then you have come to the right place at Tandem. Learn languages with the app by speaking and boosting your memory. For the times when you're struggling to find the correct words, our in-app translation feature helps you compose a message or translate an incoming one.
PERFECT YOUR PRONUNCIATION
Fit in with the locals and improve your speaking skills using voice notes, audio and video calls with your language partners. Master Spanish, German, Korean, French, Japanese, Chinese… language learning with a fun conversation with your pen pal.
GRASP THE GRAMMAR
Help each other grasp the difficult parts of language learning with our message correction and comment features.
TANDEM YOUR WAY
Forget strict schedules and learning by the book. Embrace your language learning style—whether that's messaging, calling, or even meeting in person.
Meet new people and through two-way dialog, talk about topics that interest you! Need some ice breakers? We have you covered with some conversation starters!
DOWNLOAD TANDEM AND MASTER ANY LANGUAGE NOW!
What is a language exchange?
Tandem language learning is the process of joining forces with someone who is a native speaker of the language you want to learn. Through conversation with your Tandem partner, known as language exchange, you improve your language skills and develop intercultural competence.
Tandem's core value is to unite people across borders through language learning. Languages hold great power for unity, inclusivity, and equality. Language and cultural exchange are keys to unlocking global understanding in our increasingly interconnected world.
How to learn languages in Tandem:
1. Select the language(s) you want to learn in the app
2. Tell us about your language learning goals and your ideal Tandem partner
3. Search for native speakers of your target language in the community
4. Kick-off your language exchange experience by sending your first message
5. Share topics with the Tandem community so you can have meaningful conversations about what interests you
6. Keep up the conversation with your new Tandem "pen pal" and speak like a native in no time!
Tandem Pro— Upgrade to unlock the ultimate language learning tools:
– Unlimited translations
– Find members near me
– Search members by city
– Tandem Maps
– Profile visitor insights
– Profile verification and badge
– No ads
What the press say about us:
TechCrunch: "Charming language practice community"
Digital Trends: "Move onto the next level with your language"
O, The Oprah Magazine: "[M]embers can decide the direction they want their language instruction to take since they're not confined to any set curriculum"
Tech Advisor: "If you've made good progress on another app or service and want to get better at actual conversation, Tandem is ideal"
Mashable: "Tandem aims to solve the problem for you by connecting you with a native speaker"
Got a question? Contact us at [email protected] or chat with us on our social channels…
What's new
Say hello to a brand new language learning experience! Find the Club that's right for you, and practice your language skills by posting and engaging with posts from fellow language learners.
Images