Tank Warfare: PvP Battle Game is an epic action shooter blitz game of tank war world. You can experience the exciting and immersive battle world of tanks with real players from all over the world.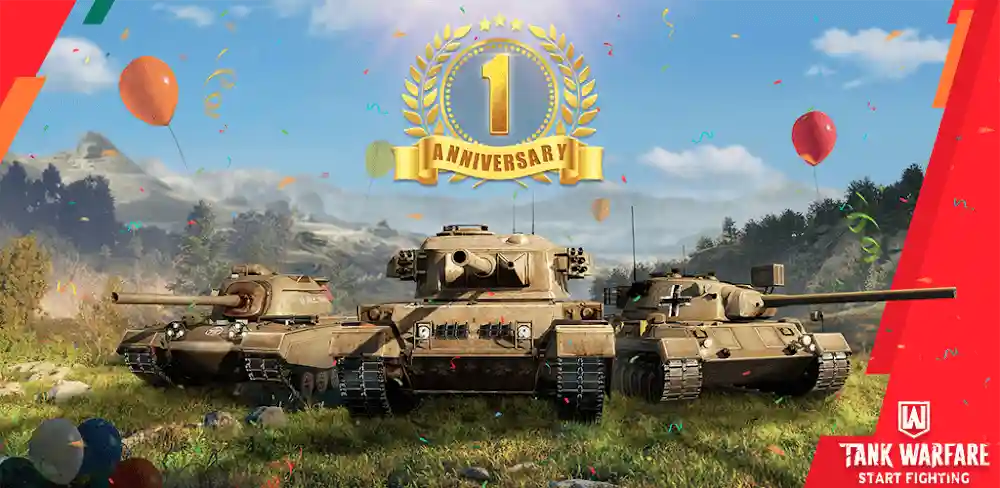 Tank Warfare: PVP Battle Game is all about strategically destroying your enemy's tanks as many as possible, defend your country and legion with glory.
[Game Features]
1. Collect exquisite 3D battle tanks
Collect and unlock new tanks to improve tank attributes. If you choose a light tank, speed will be your advantage. If you choose a heavy tank, high attack power will allow you to kill the enemy in one blow!
2. Multiplayer online real-time combat;
Single player or team, multiple battle modes, choose your favorite battle mode, randomly match realistic battle scenes, fight with players from all over the world, let you choose to complete your honor war!
3. Immersive battle scene, flexible control shooting;
All-round 3D real-world venues Fight and shoot with enemies on various battlefields: ice and snow construction sites, industrial areas, uninhabited areas…
4. Start a fierce war and guard the glory of the legion;
Defend your legion honor, win the war, defend your legion ranking. You can also fight against players and legions from all over the world!
5. Use abundant accessories to build the strongest tank corps;
Different accessories will bring unexpected reversal in the battle, build your strongest tank army, and enjoy the fun of strategy.
With strategic tactics, you can also overcome powerful enemy troops!
Can you become a super commander hero by surviving this severe battlefield?