Developer
11 bit studios
Updated
Mar 22, 2023
Size
485M
Version
1.6.2
Requirements
5.0
Downloads
500,000+
Get it on
Description
In This War Of Mine you do not play as an elite soldier, rather a group of civilians trying to survive in a besieged city; struggling with lack of food, medicine, and constant danger from snipers and hostile scavengers. The game provides an experience of war seen from an entirely new angle.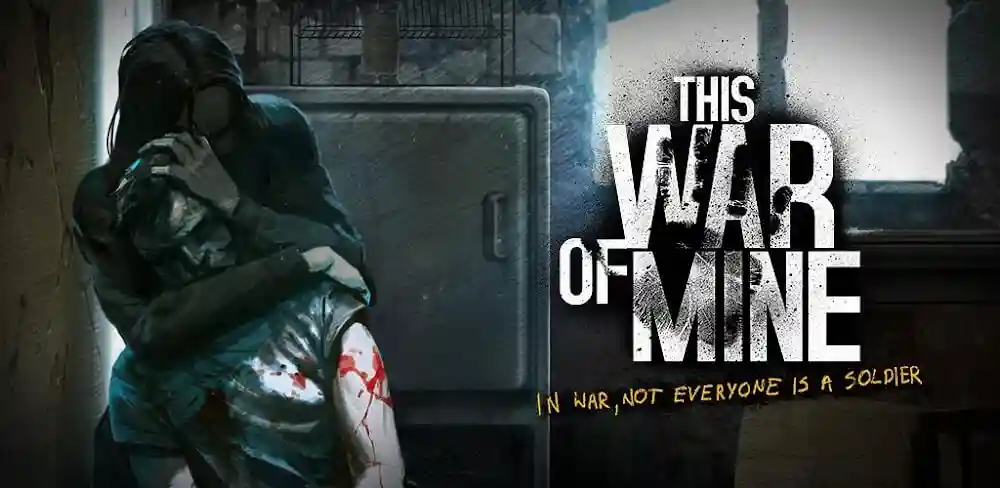 The pace of This War of Mine is imposed by the day and night cycle. During the day snipers outside stop you from leaving your refuge, so you need to focus on maintaining your hideout: crafting, trading, and taking care of your survivors. At night, take one of your civilians on a mission to scavenge through a set of unique locations for items that will help you stay alive.
Make life-and-death decisions driven by your conscience. Try to protect everybody from your shelter or sacrifice some of them for longer-term survival. During the war, there are no good or bad decisions; there is only survival. The sooner you realize that, the better.
Key Features:
• Inspired by real-life events
• Control your survivors and manage your shelter
• Craft weapons, alcohol, beds, or stoves – anything that helps you survive
• Make decisions – an often unforgiving and emotionally difficult experience
• Randomized world and characters every time you start a new game
• Charcoal-stylized aesthetics to complement the game's theme
The Little Ones:
The newly delivered expansion explores the hardships of wartime survival as seen from an entirely new perspective―that of a child. This DLC puts you in charge of a group of adults and children stuck in a besieged city, struggling with necessities. TWoM: The Little Ones focuses not only on the reality of enduring war, but also on how even in times of conflict, kids are still kids: they laugh, cry, play, and see the world differently. In addition to thinking about survival, you'll have to summon your inner child to understand how to protect the little ones. Their youth, and their future, are in your hands.
• Experience the biggest expansion to This War of Mine
• Protect innocent children
• Craft toys, play with kids and be the caretaker they need
• Meet new adult civilians in scenarios with children
Supported languages:
English, French, German, Italian, Spanish, Polish, Russian, Turkish, Japanese, Korean, Portuguese-Brazil
System requirements:
GPU: Adreno 320 and higher, Tegra 3 and higher, PowerVR SGX 544 and higher.
RAM: At least 1 GB RAM is required.
Other devices may work depending on screen resolution and the number of background apps running.
What's new
- unresponsive radio button fixed
- crash while using weapons fixed
- random crashes should be fixed now
- minor bugfixes and improvements
Images