Introducing: Vanced Manager! No more will you have to suffer through downloading files through the website and installing them with SAI! No more having to fiddle around with various settings or downloading the wrong version, causing frustration!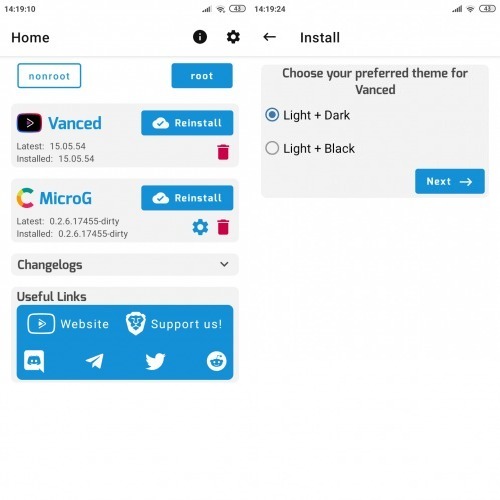 But what does Vanced Manager have?
• clean and simple UI
• easily install Vanced and MicroG directly using the app
• installation guides for all variants of the app (especially for special snowflake MIUI)
• direct downloads without having to go to the website
• notifications when an update for Vanced is available
• changelogs for the latest versions of Vanced
• and much more! (aka I'm too lazy to type out more stuff)
Special thanks goes to the Vanced team and X1into for creating the app.
Don't wait, don't delay, download the Vanced Manager APK here today!