Developer
Supercent
Released on
Feb 7, 2023
Updated
Sep 27, 2023
Size
74M
Version
0.49.0
Requirements
5.0
Downloads
10,000,000+
Get it on
Description
Burger Please! MOD APK will give you a chance to become the boss of your own burger chain and manage every aspect of it from hiring staff to expanding your shop. The goal of this game is to grow your burger shop into a thriving and successful franchise all over the country!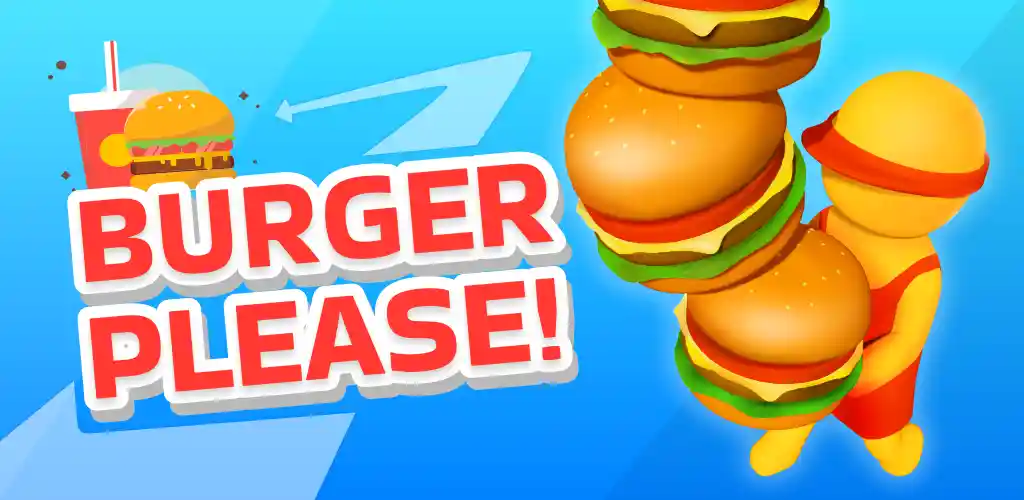 As you progress through the game, you will have the opportunity to upgrade your abilities and facilities, making your store management efficient. You will also be able to establish chains of burger shops, spreading your brand far and wide. To make it happen, you will have to work hard to keep your customers happy and make sure your burger cafe runs smoothly.
⭐️ Game Features ⭐️
• Simple gameplay. Easy to get started!
• Two sales window! Take orders not only at the counter, but also at the DRIVE-THRU!
• Grow your HR skills by HIRING employees and UPGRADING their skills.
• Unlimited Expansion! Not only expand your store, but also CHAIN STORES in every state!
With its fast-paced gameplay, simple controls, and endless possibilities for growth, it's the perfect app for anyone who loves simulation games and wants to experience the thrill of running a successful business.
Whether you're a seasoned entrepreneur or just starting out, this app is sure to challenge and entertain you! So, if you are ready to start a business, download Burger Please! today and start your journey to becoming the ultimate burger shop master!
What's new
Add new in-app products
Add offer system
Add new Segway
Images