Developer
PlayPark Pte. Ltd
Updated
Apr 17, 2023
Size
100M
Version
1.1.112
Requirements
5.0
Downloads
500,000+
Get it on
Description
The legendary MMORPG is now on mobile! Cabal M brings the skill-based combat and many PvP modes of the PC version to the palm of your hand.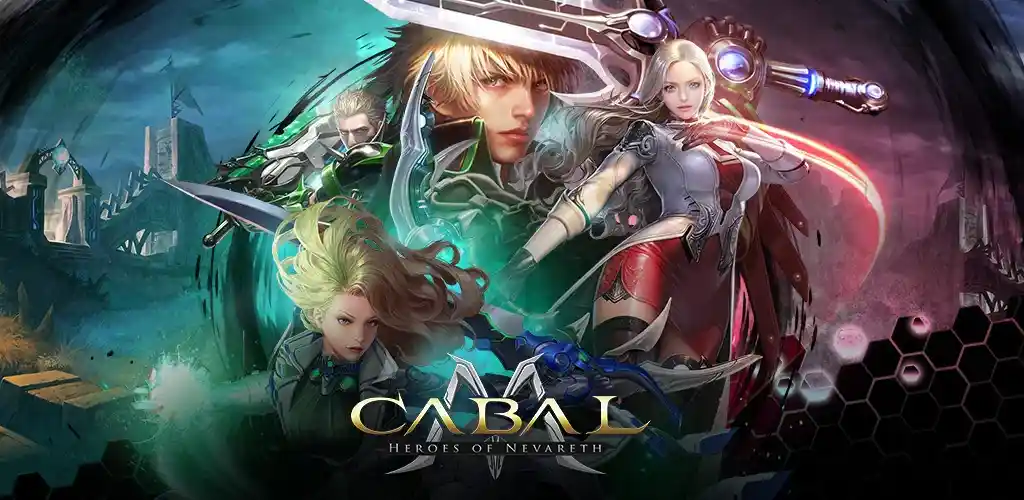 The Fate of Nevareth
Long ago, the almighty CABAL used their powers to build the world of Nevareth into a utopia.
This utopia never came to be as power was abused and constant fighting tore their land and their dreams with them. Only seven of the CABAL remain, including their leader, Faust.
Hoping for a brighter world, Faust used his remaining strength to see the future but only saw the near destruction of Nevareth once again. Now nearly a thousand years later, his vision came to pass and the cycle of extinction has begun. It is now up to you to face this threat and ensure the survival of Nevareth.
Wide Array of PvP modes
Cabal M provides a wide array of PvP modes to test your skill and prove your strength.
1v1, Team battles, Open PK, War Room, Guild War, Nation War, and so much more.
Explosive Skill & Combat System
Cabal M features a combat system that relies on precise timing and reflexes. An Explosive Skill system that offers combat customization that fits your playstyle. This allows you to use powerful skills in rapid succession, forming combo chains making combat an epic experience.
Choose from 8 Powerful Classes
Explore the world, and make your mark on the world of Nevareth as a Warrior, Blader, Wizard, Gladiator, Force Blader, Force Shielder, Force Archer, Force Gunner.
A World Divided: Capella vs Procyon
2 Rival nations make up the world of Nevareth, Capella and Procyon. Both emphasize the importance of growing their nations, they differ in one fundamental aspect. Capella strives for equal growth to all. While Procyon emphasizes developing a single most outstanding leader.
Which side will you choose?
Join the fight!
Conquer your enemies.
Be more than a hero.
Become a CABALHero.
Minimum Spec Requirements:
Android OS version 4.4 and above
Minimum of 3GB RAM
2.8GB free internal storage
Follow us on our Social Media for the latest news and updates!
– Facebook: https://www.facebook.com/PlayPark.CABALM
– Youtube: https://www.youtube.com/c/PlayParkCABALMHeroesofNevareth
– Instagram:@cabal_m_playpark
Join the Cabal M community, Join our Official group
FB group: https://www.facebook.com/groups/playpark.cabal.m
Discord: https://discord.com/invite/g45bwaCe28
Images