Description
Caves (Roguelike) MOD APK is a classical turn-based roguelike* styled game, with pixel art graphics. The main feature of the game are caves, that you can dig through using your pickaxe. Both magic and high technology go together here.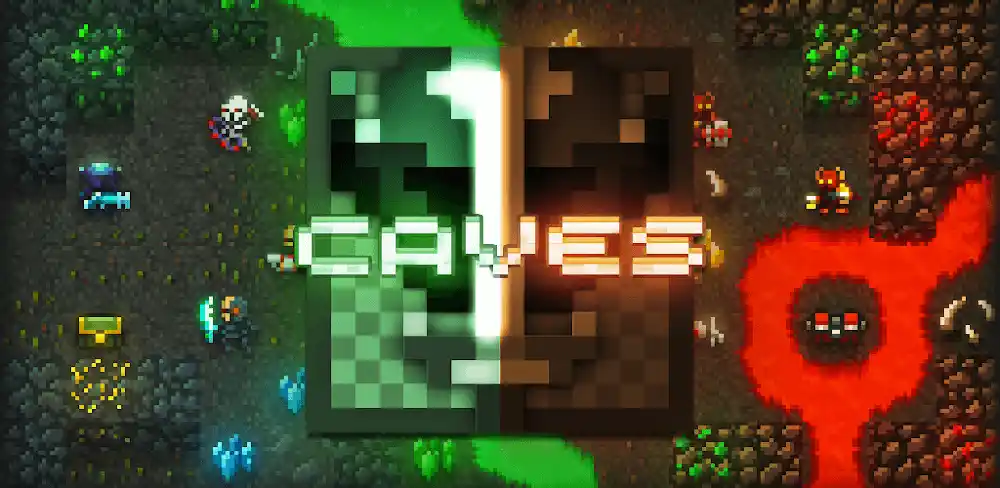 *From Wikipedia:
"Roguelike is a subgenre of RPG games that are characterized by random level generation, turn-based gameplay, tile-based graphics, and permanent death of the player-character."
Also features:
– Your own main base
– A lot of unlockable high-tech armors
– Different special abilities
– Find resources and craft unique and powerful items in a Crafting Station on your base
– Hordes of skeletons, mutants, robots, and other creatures
– Create your unique character by choosing different stats. Find your playstyle and your tactic.
– Big, randomly generated areas to explore
– Many interesting items
– A huge weapons arsenal, from bows and daggers to plasma guns and energy swords, experimental guns, and magic superweapons
– Each weapon has its own unique ability
– Comfortable controls
What's new
0.95.2.8(4)
- Some fixes and improvements
0.95.2.8
- Added a new random event
- Added a new type of armor
- Added 2 new enemies
- Added 2 new weapons
- Changed energy shields mechanics
- Improved some craftable items
- A lot of visual improvements
- A lot of fixes and improvements
0.95.2.71
- Added the ability to recycle holodisks
- Improved luck build
- Slightly improved some armor types
- Some visual improvements
0.95.2.7
- Added 1 new armor type
- Added new mechanics of password chests
..
Images