Developer
Pretty Keyboard Themes Design Studio
Released on
Sep 30, 2022
Updated
Oct 27, 2023
Size
20M
Version
1.8.1
Requirements
5.0
Downloads
1,000,000+
Get it on
Mod Info
• VIP/PRO Features Unlocked;
• Ads Removed (Expect Credit);
• Original Package Signature Changed;
• CPU Architecture: Universal;
Description
Cool Wallpaper is coming! Many fantastic cool wallpapers for you! Cool wallpaper offers 10000+ free cool HD wallpaper backgrounds for the home screen and lock screen! In this program, you can easily personalize your phone with live wallpaper, gravity wallpaper, 4D wallpaper, and HD wallpaper. Also, Cool Wallpaper offers an endless selection of charging shows, puzzles, and exclusive wallpaper elements for you to explore.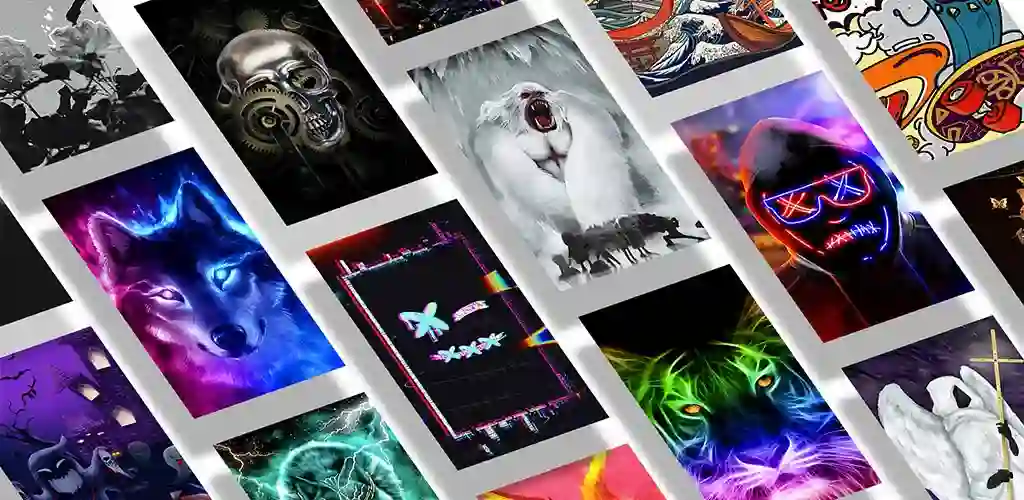 Wallpaper Type
Live Wallpaper: Live Wallpaper provides a moving background on your device
Gravity Wallpaper: Based on gestures and gravity, the gravity pattern element blocks in the wallpaper produce highly spectacular collisions and sparks.
4D / Parallax wallpaper: Multi-layered parallax / 4D wallpaper will give your home screen and lock screen a true 3D/4D dimension.
HD wallpaper: All of our 4K wallpapers guarantee the proper size for your screen's resolution and are available for any device, even those with enormous screens. Full HD (1080p), 1080p, and 2160×3840 pixels (Ultra HD, 4K).
Exclusive function:
Cool filters: The app provides a rich list of categories to pick the best HD Wallpaper of your choices, such as steampunk, dazzling neon, cool anime, anime girl, anime boy, live cartoon, idols, cute animal, and nature wallpapers! You can choose the categories you are interested in to quickly lock the wallpaper resources you like.
Charging Show: The charging show displays the effect of a charging animation with a wallpaper that will appear on your lock screen when your mobile is charging. With charging animation, it's easier to check the current mobile charging percentage on the screen battery animation. You only need to spend a few seconds to get it.
Customized World: Become a Wallpaper Maker! Enjoy your exclusive wallpaper on your home screen with our DIY wallpaper maker! Set a personalized wallpaper through the DIY entrance on the home page of our app. You can choose your prepared wallpaper resources to make, and we support four types of wallpaper custom: Photo, Video, 4D Parallax, and Gravity. We also have a wide range of Photo, 4D, and Gravity wallpaper backgrounds for you. It takes only a few minutes to set up wallpaper, but it will bring you a special surprise every time you open your phone. Come on, try it on your Android phone right now!
App Features
-Easy to use:
Apply wallpaper to the lock screen, the home screen, or both simultaneously. Compatible with 99% of all devices, and no need to worry about battery dropout.
-High Quality image:
Each piece of wallpaper is carefully examined to ensure a perfect appearance and is dedicated to providing the user with the best experience.
-Daily updates:
Many fascinating wallpapers are updated daily; choose your favorite wallpapers to apply and brighten your day. The application contains a choice of attractive and impressive backgrounds that you can save as photos or share with your friends on various social networking apps.
How to use Cool Wallpaper
Step1️: Download and install Cool Wallpapers.
Step2️: Select a wallpaper you like.
Step3️: Apply wallpaper on the home screen, lock screen, or both.
Step4️: Show off your personality and be distinctive!
Get the cool wallpaper to save your day! Stand out from the crowd by installing Cool Wallpaper right away!
Images