Developer
StarGame22
Updated
May 23, 2023
Size
83M
Version
1.9.237
Requirements
4.1
Downloads
100,000,000+
Get it on
Description
Artisans have to give new experiences as Craftsman to design and build houses, villages, or urban areas.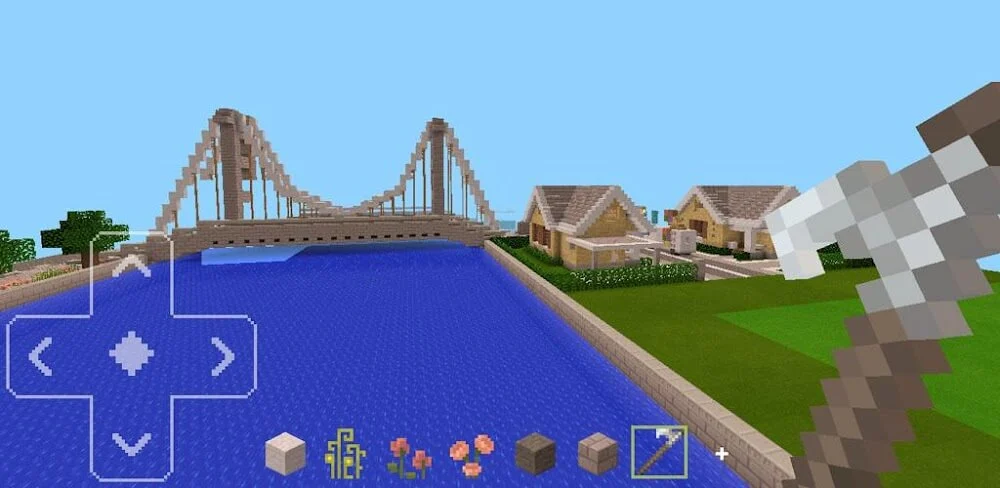 If you're a home designer, this is the one giant playground. Craftsman lets you show off your design flair while taking your design skills to the next level. Players enjoy many exciting things from this game. It also brings a lot of fun and entertaining moments and takes away all the sorrows and pressures in life.
Design modern and aesthetic apartment
The game lets you design and build beautiful houses. Players can create new and unique house models to make their city stand out. Many different design styles allow players to build homes from classic to modern. These houses are decorated in different colors and are luxuriously and elegantly decorated. Not only that, the house is decorated with various flowers and trees to create a beautiful campus.
Different game modes
In Craftsman, players must overcome difficult and easy levels set by the game. Each level has different difficulties to challenge the skill and level of the player. As you climb higher and higher, you face more and more incredible difficulties. Levels have different characteristics and no overlapping gameplay. This keeps players from getting bored with old game bugs.
Become a very good worker
When joining an Artisan, the player assumes the role of an Artisan. With unique skills and strengths, players become more and more proficient at home design. You create a green clean beautiful living environment in your city. Then more people will live in this place. Through the process of training and designing your dream home, you gradually become a competent design master.
Many challenging missions are planned for you
The game opens many difficult missions that challenge the skill of the player. Each mission is hidden in different game modes. P and players build and complete them in time. Craftsman offers countless different tasks, but the most important task is to design houses, mansions, buildings, parks, and more. After completing these tasks, you will receive a large amount of money along with the accumulated points.
Have fun exploring interesting things here with your friends
We provide additional features for playing with friends so that playing alone won't be boring. Players can invite their friends to join this game and complete the tasks and challenges of this game together. You can work with your friend to come up with his ideas for designing houses, apartments, and parks in this city. Let's discover exciting things together at Craftsman.
Graphics are beautiful, impressive, and engaging for players
The game opens in front of you with cute pictures of characters and breathtaking scenery. In addition, the game also has thousands of beautifully designed houses. Besides the stunning graphics, the sound system is equally lively, increasing the attractiveness and attraction of the game. The game gives you the most realistic experience.
KEY FEATURES
Relying on his creative mind and rich imagination to sketch and design beautiful houses, eye-catching campuses, parks, and high-rise buildings.
Provide a series of different levels of play with increasing difficulty to make players more interested without feeling bored and tedious.
Invite your friends to participate in this interesting design work and go together to conquer all the challenges and tasks that the game has set.
Build beautiful houses, attract more people to live here, and become the best craftsman and designer.
Straightforward gameplay combined with sharp and beautiful images, and a beautiful, eye-catching, and vivid sound system creates a fun entertainment space.
Images