Developer
Klei Entertainment Inc.
Released on
Oct 19, 2016
Updated
Sep 19, 2023
Size
480M
Version
1.19.18
Requirements
5.0
Downloads
1,000,000+
Get it on
Mod Info
All characters in the game are unlocked
Description
Don't Starve Pocket Edition Mod APK is one of the popular games on the Android platform, produced by Klei Entertainment Inc studio, I need to add the current version for my teachers who love survival, adventure, and open-world games.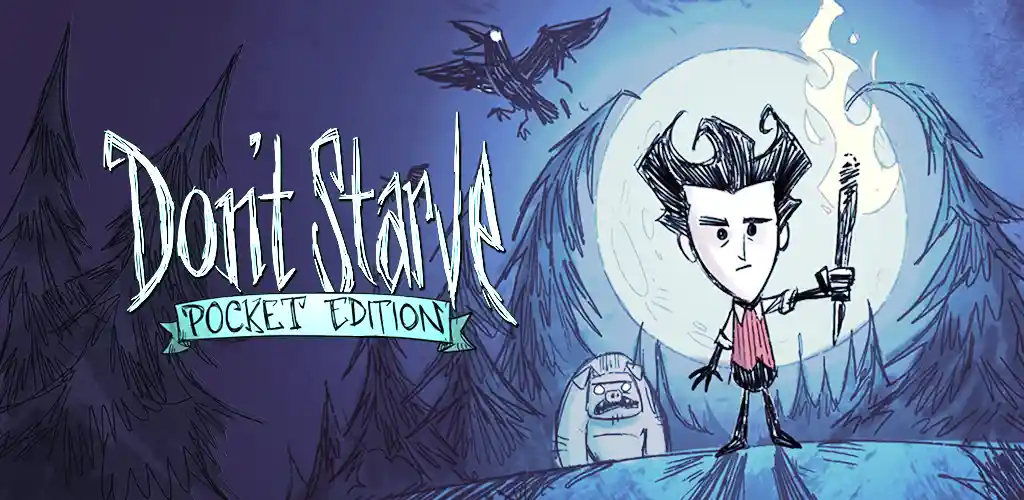 Your goal is to build your living space, fight your enemies, and complete missions in the dangerous world you are in with the character you control. Due to the restrictions in Don't Starve Pocket Edition, you couldn't enjoy the game, so I offer MOD APK, that is, all characters are open for use, so you can enjoy the game to the fullest and complete all the missions. Dangerous monsters, dozens of equipment, areas to explore and more are waiting for you. Fixed bugs in Don't Starve Pocket Edition v1.19.7. The graphics are 2D and the sound quality is good. Controls can be provided with two fingers. Don't Starve Pocket Edition is 14.99TL on Play Store and has been downloaded more than 41,000 times.
Now you can experience the uncompromising wilderness survival game full of science and magic on the go! Play as Wilson, an intrepid Gentleman Scientist who has been trapped and transported to a mysterious wilderness world. Wilson must learn to exploit his environment and its inhabitants if he ever hopes to escape and find his way back home.
Enter a strange and unexplored world full of strange creatures, dangers, and surprises. Gather resources to craft items and structures that match your survival style. Play your way as you unravel the mysteries of this strange land.
What's new
Fixed crash when opening a trap chest.
Fixed crash when running out of charges for glommer bell.
Images