Developer
Kathos Developer
Updated
May 25, 2023
Size
2.4M
Version
3.5
Requirements
4.4
Downloads
1,000,000+
Get it on
Description
Duplicate Contacts Remover is an application that automatically scans, detects, and deletes duplicate contacts on your phone.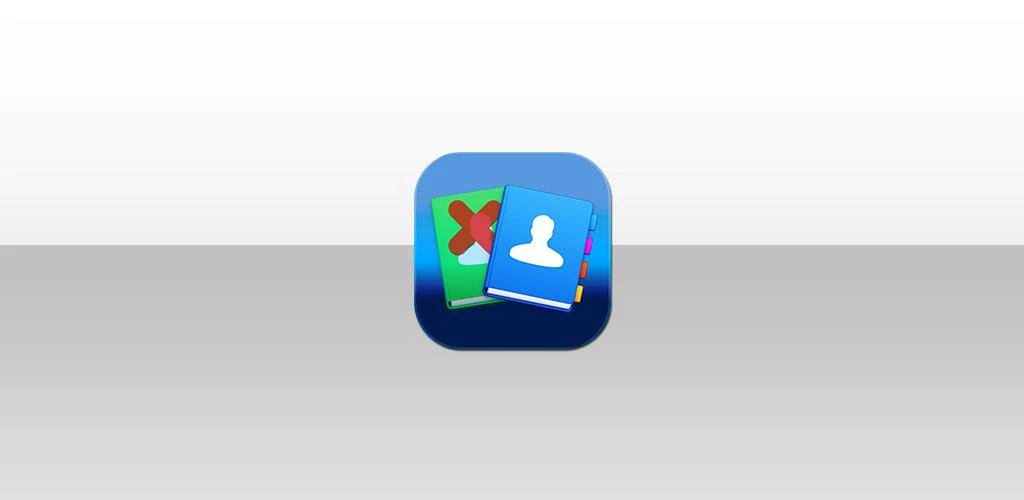 We all face problems when we buy a new phone or migrate from one account to another social media account because all social media has syncing functionality. This functionality stores your all contacts in their social cloud for example WhatsAap, Facebook, Google, LinkedIn, etc.
Contacts backup and Contacts transfer can store and saved as .vcf, .csv, and .text for your future reference. In addition, this backup file can be shared via email.
You can take backup of your contacts from a SIM card, Phone memory, Google, or any other social media accounts which are linked to your phone separately and individually.
When you migrate to a new phone or new account for that matter then these social media fetch all your contacts one by one. As a result, you have possibly four to five times the same number, which makes it hard to delete one by one.
Duplicate contact merge detects those duplicate numbers automatically and gives you a chance to keep only one copy of your number.
Duplicate contact remover is a simple app to deal with your Duplicate Contacts Removal Problems and Best Contact mergers.
We treat contacts as the foremost priority hence we stored the deleted duplicate contacts in the .vcf file so that it can be recovered later.
Helps in identifying, deleting, and recovering deleted contacts.
It has Multiple features as below:
– Duplicate Contact Detector: Scan your contacts and find duplicate contacts.
– Duplicate Contacts Remover: Remove the detected duplicate contacts and keep only one identical copy of each number.
– Recover Contacts: You can recover the contacts which you have deleted. The file is saved in Folder which you can add again to get deleted contacts. The removed contacts are saved on a vcf file on a sdcard.
– Also allow deleting single or multiple contacts.
Backup all your contacts in CSV, TEXT, and VCF format
– Import and Export all your contacts to different phone
– Transfer all your contacts to a different account.
– Share or save backup files in Gmail.
What's new
# Improved UI with Dark mode
# Latest Android 13 supported
Images