Easy AppLock can lock your Facebook, WhatsApp, Gallery, Messenger, SMS, Contacts, Gmail, Settings and any other apps you would like to lock. Easy AppLock can Encrypt and Hide your Photos and Videos, and support Cloud Backup. Prevent unauthorized access and guard privacy. Ensure security.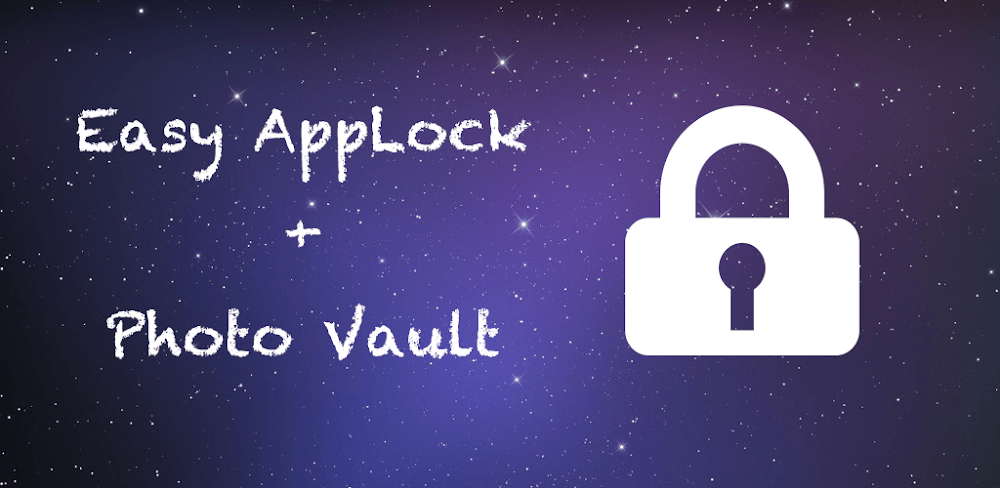 With Easy AppLock, you will:
★ Don't worry about exposing your privacy and private data to friends!
★ Don't worry about kids mess up Settings, send wrong messages, paying games again.
★ All features are totally free!!!
Easy AppLock Features
• Encrypt and Hide your photos and videos.
• Backup and sync your photos and videos with Google Drive (15GB free storage space)
• Lock any apps you want to lock. (e.g Twitter, Gallery, Camera)
• Prevent others from taking incoming calls
• Support lock with Pattern, Gesture,or PIN
• Support fingerprint unlock (Device need Android 6.0+ & hardware support)
• Support Invisible lock,protect your secrete lock screen password from the snoopers, make it invisible!
• Can hide its own launch icon, nobody knows you have Easy AppLock
• Break-in alerts: Will capture a photo of the would-be intruder.
• Support App Lock switch widget
• Support Dark Theme in Settings
• Easy-to-use and user friendly GUI
• Battery use less than 1%