ExoStreamr Mod Apk Allows you to play video streams with multi-language audio and subtitles including support for playing DRM-protected content using the latest ExoPlayer version.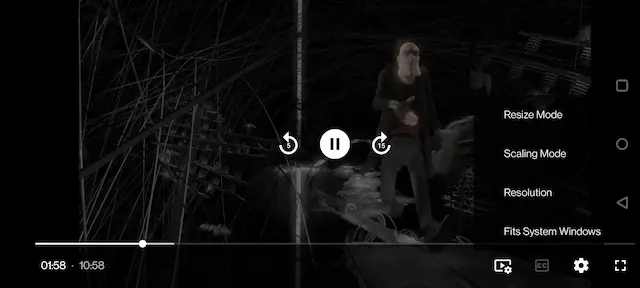 Progressive Streaming
Progressive streaming of MP4 video means streaming without downloading the entire video. The playback can start when only a fraction of the file is downloaded. ExoStreamr support progressive streaming in the following formats MP4, M4A, FMP4, WebM, Matroska, MP3, Ogg, WAV, MPEG-TS, MPEG-PS, FLV, ADTS (AAC), FLAC, and AMR.
HTTP Adaptive Streaming
This is the true format for HTTP streaming. The player automatically selects the proper video quality for the available bandwidth. ExoStreamr supports multi-bitrate adaptive streaming in the formats:
– DASH (IEC23009-1, Dynamic Adaptive Streaming over HTTP)
– Apple HTTP Live Streaming (HLS)
– Microsoft Smooth Streaming (MSS)
DRM – Digital Rights Management
ExoStreamr supports playing DRM-protected content for the DRM schemes:
– Google Widevine
– Microsoft PlayReady (only on AndroidTV)
– W3C Clear Key.
Usage
Perfect when you have the URL to your streaming source. Just paste the URL, hit play and the video player will start playing the stream. Great for testing if a video streaming service is compatible with ExoPlayer.
In the video player, you can open a menu and select Video stream, Audio, and Subtitle languages.