FilterBox is a powerful notification manager with a variety of functions and smooth experience. Built-in offline AI algorithm for real-time filtering of spam notifications. Customizable to personal preferences, learns from your usage patterns for enhanced filtering experience. The more you use it, the better it gets.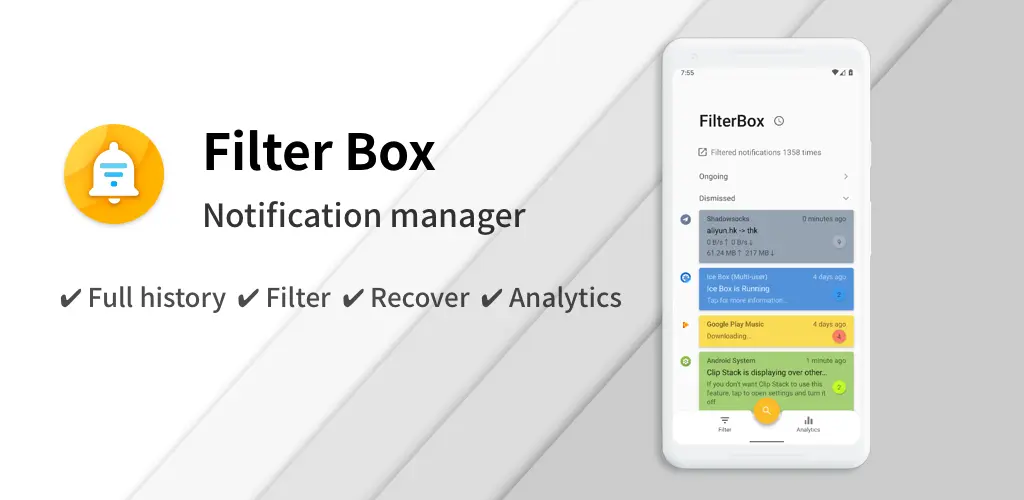 ✔ Offline AI-powered notification filtering
✔ Complete notification history
✔ Enhanced features
– Smart AI filtering of spam notifications
– Notification history
Records all notifications for efficient searching and restoration.
– Customized rules
Diverse notification rules for specified notification removal, batch delay, sound and voice change, forwarding through Webhook, and even convert to incoming call style reminders.
– Additional features
Facial/Fingerprint lock protection and colorful themes rendered dynamically from Android 12 color palette.
– Privacy statement
The built-in AI engine is completely offline. No notification data will ever leave your phone. Please rest assured to use.