Developer
Pixery Bilgi Teknolojileri
Updated
Oct 5, 2023
Size
264M
Version
12.14.4
Requirements
5.0
Downloads
10,000,000+
Get it on
MOD INFO
✪ VIP Features Unlocked
✪ Multi Languages
✪ CPUs: arm64-v8a, armeabi-v7
✪ Debug Info Removed
Description
Funimate is the most fun video editor app for creating awesome music video clips, fan edit videos, lip-sync videos, slow-motion videos, and more. Crop your videos, add still images, cool effects, music, text, and emoji to your videos, and amaze your friends with your creativity.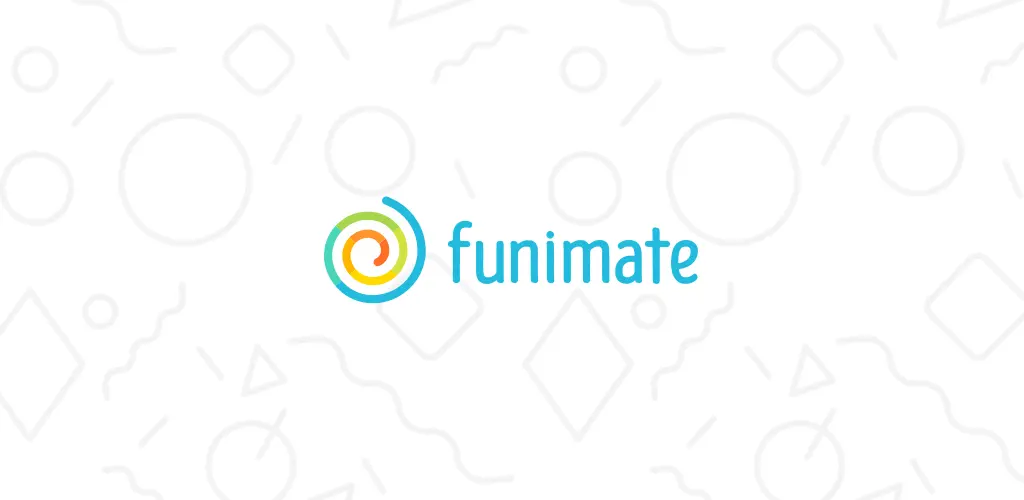 Funimate Pro Overview
With the popularization of the mobile Internet, self-media based on images and text is becoming more and more popular. Today we use short video technology across various platforms such as Instagram Reels, TikTok, MX Takatak, Chingari, and Funimate. Millions of influencers work hard every day to create transition videos and lip-sync styles. Act on this progress and start making the funniest videos and gain millions of fans! Try it! This is an Android application that provides the best short video design tools and a library of creative resources. Plus, with the Funimate Video Editor app, you can join a community of over 100 million video design enthusiasts and become world-famous. You don't need two different applications to design and upload short videos, as you can perform both tasks consistently. And to help you become a pro in no time, we offer a modified version of the Funimate Video Editor app, the Funimate Video Editor MOD APK. Download for free and experience the entire Pro subscription without investing a single cent!
FUNIMATE FEATURES
+ Add Cool Video Effects: You can try more than 100 advanced video effects on Funimate video editor & music video maker. Let your creativity go wild, there is an effect for every occasion. You will be amazed at how creative and fun music video clips you can make easily with Funimate video effects.
+ Create Your Own Effects: It is not limited to our perfect effects when it comes to making your videos unique. You can create your own effects from the photos on your phone. So you can make yourself a fun video effect. Yeah, that's right. We know it's super cool. You can be both the video star and video effect in your video.
+ Add Music to Videos: Add your favorite music to videos, to make short music video clips with creative effects. With Funimate video editor & music video maker, you can crop your videos and create entertaining short video stories with music and tell your story in a completely new way. Your TikTok followers are so excited to watch your videos.
+ Add Emoji, Stickers & Text to Videos: You can use hundreds of emojis and add text to videos to create cool and fun musical videos, fan edit videos, lip sync videos, or slow-motion videos with Funimate video editor & music video maker.
+ Video Merger, Cut & Trim: Besides all the awesome features, you'll also have classic video editor app features like merging, cutting, trimming, and editing videos. Funimate is the only video editor & music video maker you need.
+ Edit and Crop Short Videos: Funimate's video effects are designed to be a perfect match for editing short videos you created for Youtube, Facebook, Instagram, TikTok, and Musically.
+ Make Video Loops: Funimate is designed to make short video loops that are perfect for your Musically edits. Use Funimate's unique effects and impress your Tiktok, Musically followers.
+ Music Video Community: Shoot fun videos for daily challenges, show your creativity by using video effects, and hot music, and get featured to grow your fan base on Funimate.
You can also use Funimate to show off your creativity on Instagram, Youtube, Tiktok, and Musically and boost your likes: the best way to amaze your friends and get new followers on social media.
+ Share Videos Privately: If you want, you can also share your Funimate videos privately only with your friends and family via WhatsApp directly within the app.
No watermark
As an exclusive feature, Funimate MOD APK is 100% watermark free. Yes, you heard right, it's out of all the obstacles that video editors face in creating masterpieces. Funimate Easily remove watermarks from every video you create without paying a cent to the community. I can do it. Moreover, you will be amazed by the completely ad-free interface of Funimate MOD APK. What are you waiting for? Download this wealthy mod now!
Conclusion
If you are a short video designer, uploading videos and gaining fame and followers on platforms like Instagram, TikTok, and Chingary, then Funimate Pro MOD APK is what you need! We provide all premium tools for free Therefore, it is the most beneficial application for all short video editors. Bring this convenience into your life and create transitions effortlessly with the coolest Lip Sync!
Images