Developer
Wasabi
Released on
Oct 5, 2012
Updated
Oct 3, 2023
Size
5M
Version
1.2.0
Requirements
6.0
Downloads
1,000,000+
Get it on
Mod Info
● Ad Free Version Unlock.
● More App & Share Button Removed / Disabled.
● Ads Removed / Disabled.
● Ads Related Activity & Code Removed / Disabled.
● Ads Related Layouts Visibility Gone.
● Analytics / Crashlytics Removed / Disabled.
● Receivers, Services And Provider Removed / Disabled.
● Google Play Services Check Removed / Disabled.
● Google Play Store Install Package Removed / Disabled.
● In-App Billing Service Removed / Disabled.
● Play Services, Transport, Firebase Properties Removed.
● All Unnecessary Garbage Folder & File Removed.
● Duplicate Dpi Item Remove Like:
– Bar Length, Drawable Size, Gap Between Bars.
● Splits0 File Removed (Resources & AndroidManifest).
● Splits0 Releated Unnecessary Meta-Data Remove Like:
– Stamp Source, Stamp Type Standalone Apk, Android Vending Splits, Android Vending Derived Apk.
● Removed Debug Information (Source, Line, Param, Prologue, Local).
Description
Halloween live wallpaper MOD APK has a background that is fun and scary, with bats and witches flying around. It now offers 4 different themes, such as a Halloween pumpkin and a ghost.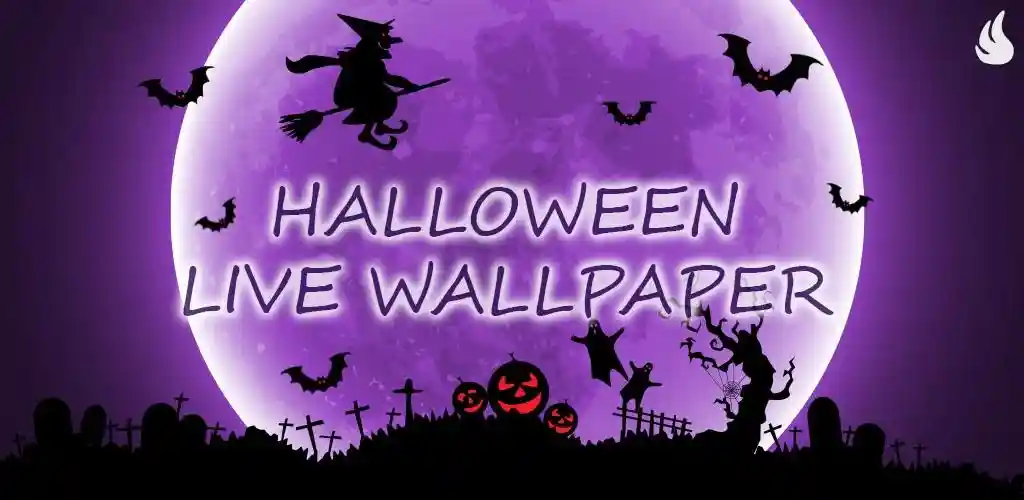 To save battery, you can set FPS (Frame per second) option to lower value.
To use: Home -> Menu -> Wallpapers -> Live Wallpapers
To develop more free live wallpapers, we have implemented some ads in settings. Advertisement can support our develop more free great live wallpapers.
This live wallpaper has been tested on latest devices such as Galaxy and Pixel phones. Please contact us if your device is not supported.
Note: If your wallpaper resets to default after reboot, you will need put the app on phone instead of SD card.
Follow us on Twitter: https://twitter.com/androidwasabi
Like us on Facebook: https://www.facebook.com/androidwasabi
Note: We use device identifiers to personalise content and ads, to provide social media features and to analyse our traffic. We also share such identifiers and other information from your device with our social media, advertising and analytics partners. See details: http://www.google.com/intl/en/policies/privacy/partners/
What's new
- Fixed screen rotation issue on Samsung devices
- Updated Android SDK
- Updated Google Play Service
Images
Developer's apps