Description
Introducing Lime Launcher – the minimalistic Android launcher that puts simplicity and efficiency first. With a clean and straightforward design, this launcher makes it easy to access and organize your apps.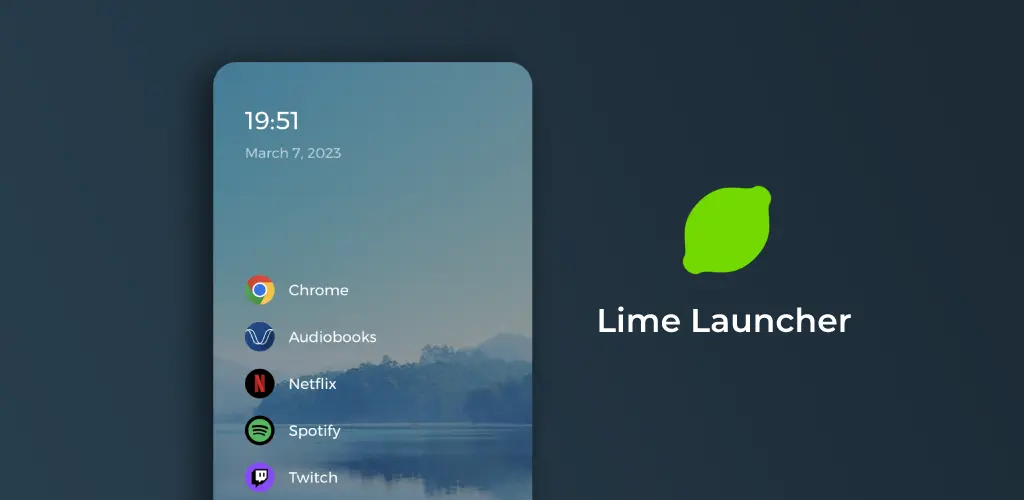 Some of the key features of Lime Launcher include:
– A clean and uncluttered home screen that puts your most important apps front and center.
– A powerful app drawer that lets you quickly search and automatically open apps.
– A strong emphasis on privacy, with no data ever being sent to anyone and the code being open source.
– No ads to distract or disrupt your experience.
– Large range of customization options. You can use any icon pack, lock your phone with a double-tap, hide the status bar, and show notification badges.
Whether you're looking for a launcher that's easy to use or one that simply gets out of your way, Lime Launcher is the perfect choice. So if you want a minimalistic, hassle-free experience on your Android device that also prioritizes your privacy and is ad-free, give Lime Launcher a try today!
Accessibility Service:
Our Accessibility Service is used exclusively to let you turn off your phone's screen with a double-tap or swipe gesture. It is optional, disabled by default and doesn't collect or share any data.
What's new
Lime Launcher 2.1
Features:
- Added Icon pack support!
- Show option to set as default launcher.
Bug Fixes:
- Apps now update correctly after installing and uninstalling.
- Back button in the drawer returns you to the home.
- Back button in the home page does nothing.
- Toggling the hidden apps not applies instantly.
** Fixed a bug that crashed the app since the new update **
As always, if you have any feedback or suggestions, please let us know.
Images