Link2SD Plus MOD APK is an application manager for Android 2.0+ devices that makes it simple to move apps to the SD card. It allows you to quickly manage your applications and storage.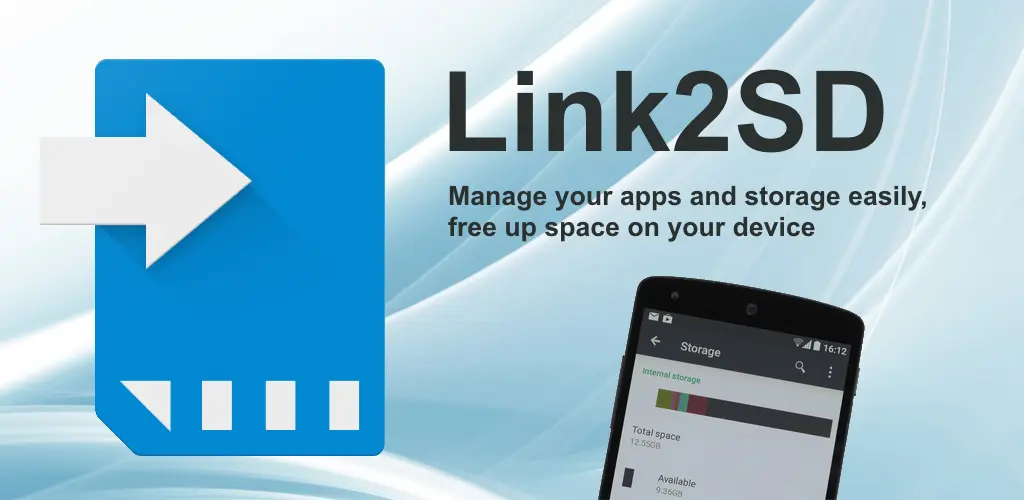 Link2SD Plus MOD APK Features:
✔ Link apk, dex, and lib files of apps to SD card
✔ Link internal data of apps to SD card (Plus)
✔ Link external data and obb folders of apps and games to SD card (Plus)
✔ Link dex files of the system apps to SD card (Plus)
✔ Auto clear cache service (Plus)
✔ Automatically link newly installed apps (optional)
✔ Move any user apps to SD even though the app does not support moving to SD ("force move")
✔ Shows the apps that support moving to SD with native app2sd
✔ Set the default install location of the apps; auto, internal, or external
✔ Batch link, unlink, reinstall, uninstall, "move to SD", "move to phone" functions
✔ Notify when movable apps installed
✔ Uninstall system applications (bloatware removal)
✔ Freeze and un-freeze system and users applications
✔ Convert system apps into user apps
✔ Convert user apps into system apps
✔ Integrate "Updated" system apps into the system (ROM)
✔ Clear data and cache of the application
✔ Batch clear data and cache of the selected apps
✔ Clear all apps cache at once (1-tap cache cleaner without being root)
✔ Exclusion list for "Clear all app cache" function
✔ Clear cache widget (1-tap cache cleaner without being root)
✔ Notify if total cache size exceeds specified size
✔ Reboot manager includes power off, normal reboot, quick (hot) reboot, reboot recovery, reboot bootloader/download mode
✔ Reboot widget to boot with one click
✔ List applications show detailed size information and link status
✔ Wide variety of options to sort and filter apps
✔ Search applications by name
✔ Display available space information of internal storage, SD card, and SD card 2nd partition
✔ Share the Play Store link or the APK (app's full package) file of the apps
✔ Create shortcuts for the apps
✔ Support 40+ languages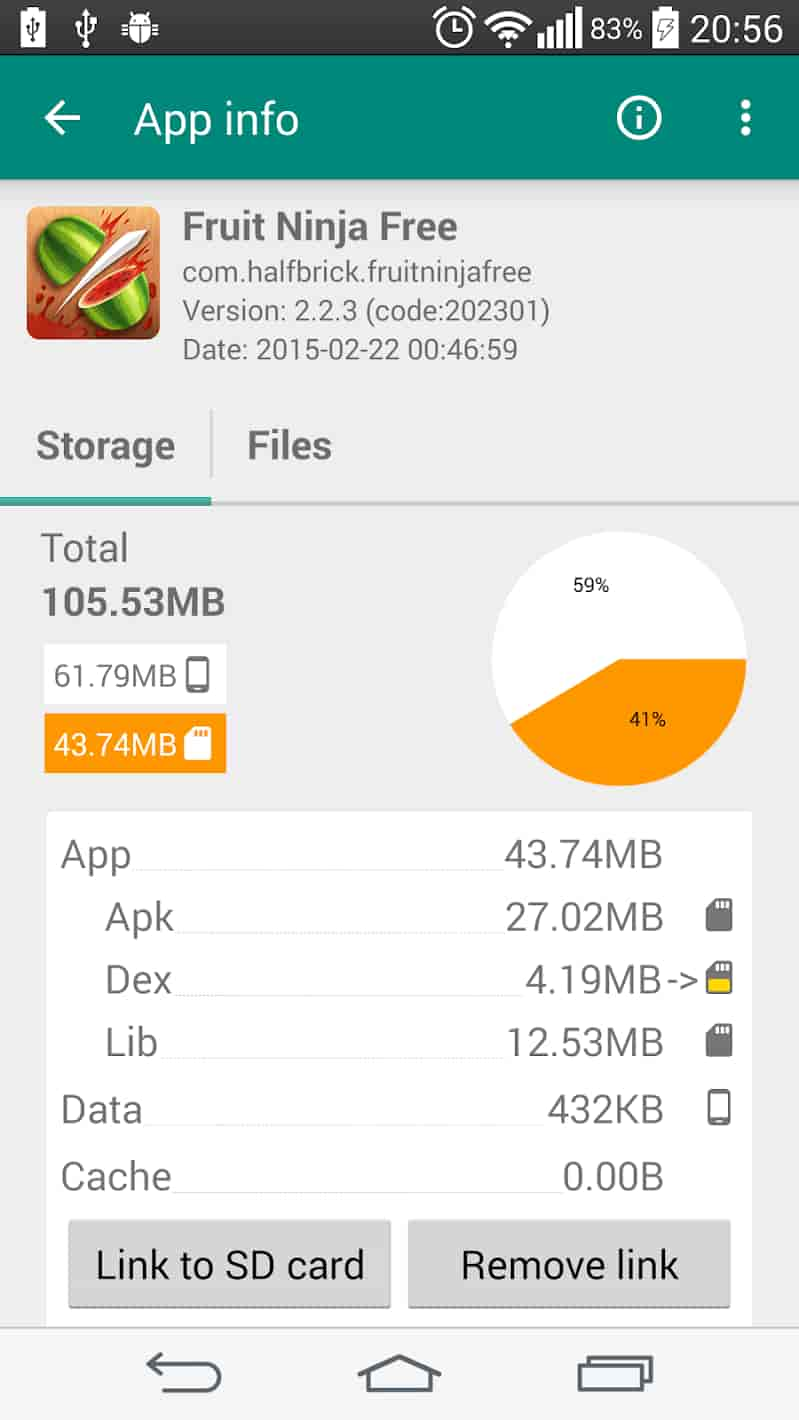 How it works:
Linking apps
Link2SD creates a secondary partition on your SD card, which it uses as additional internal storage. Link2SD copies the apk, Dalvik-cache (.dex), lib, and internal data files to this partition, which the operating system mounts on boot, and makes a symbolic link to the original location. The file structure that the system expects is preserved, but the majority of the data is transferred to the SD card.
Linking obb and external data folders of apps and games
The obb and external data folders on devices with an emulated SD card are stored in internal storage rather than the external (actual) SD card.
Link2SD transfers these folders to the first or second partition of your external SD card (depending on your choice) and remounts the file hierarchy at the external SD card using the bind option of the mount command while it is still accessible at the original location.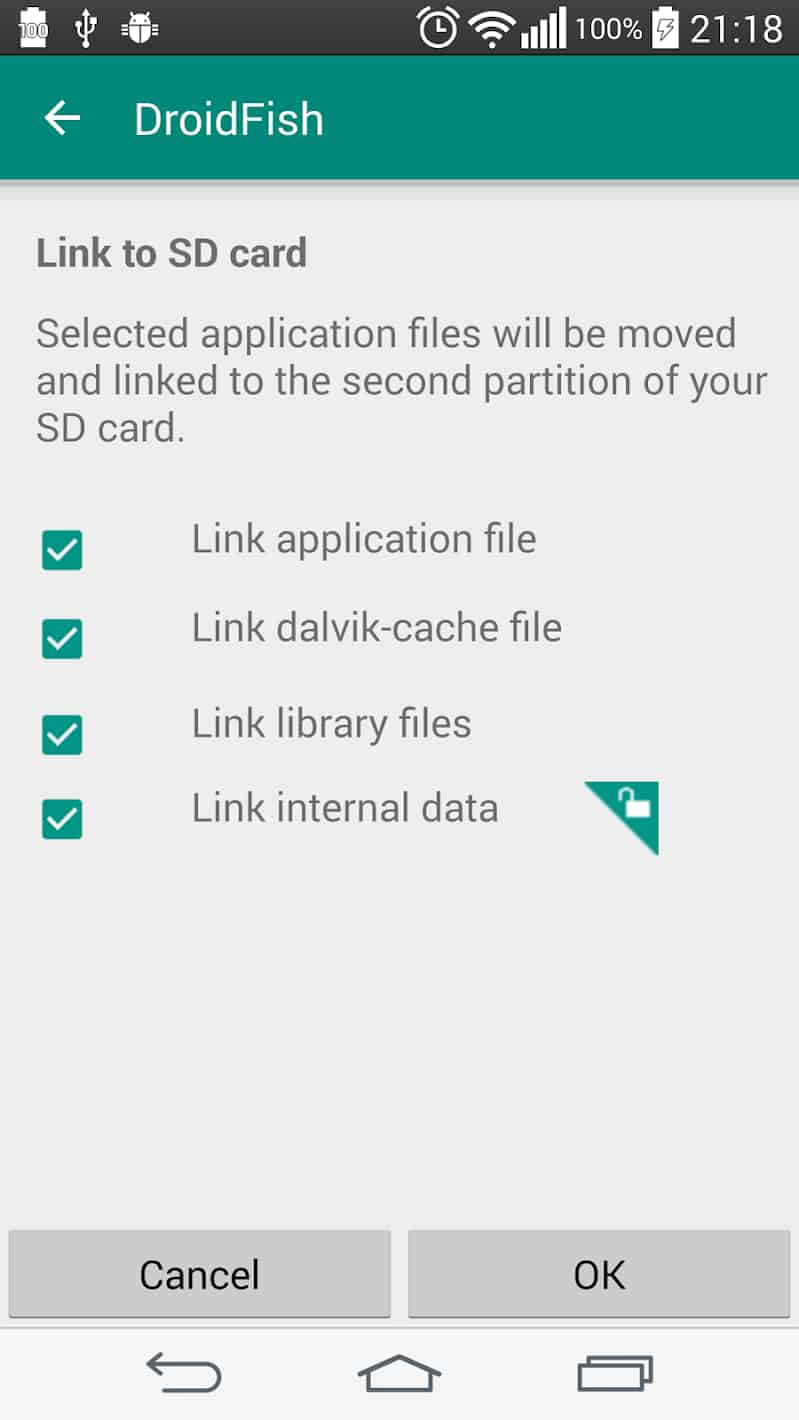 What you need:
Linking apps
– root permission
– second partition on SD card
On your SD card, you should have two partitions, both of which should be main. To link the app's private data files, you must utilize a non-FAT file system (ext2, ext3, ext4, or f2fs) on your second partition. Because the FAT file system (FAT16, FAT32, or exFAT) does not allow UNIX file ownership or permissions, the app's private files will become insecure. The second partition is not created by Link2SD; you must do so yourself.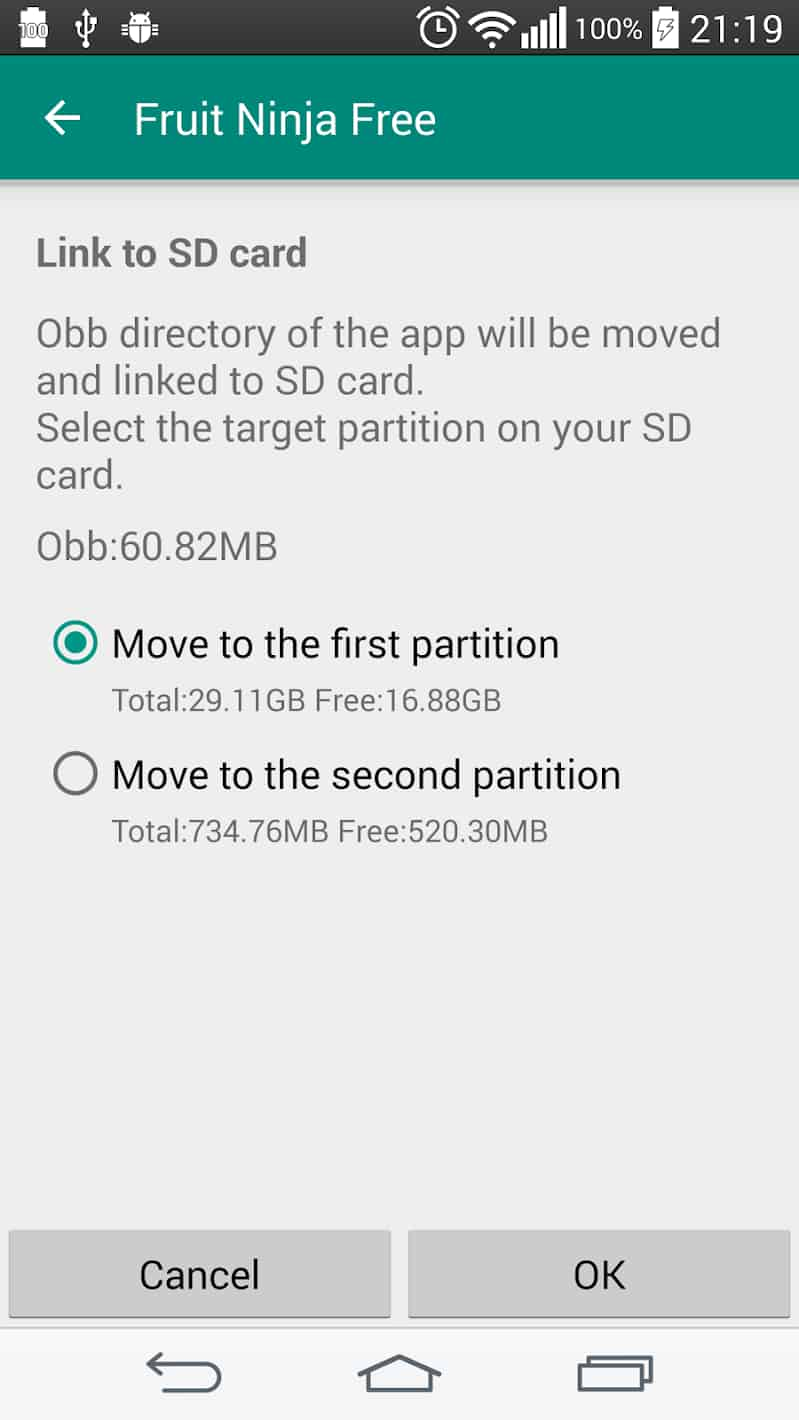 Linking obb and external data folders of apps and games
– root permission
The SD card's second partition is optional; folders can be transferred to the SD card's first or second partition. Link2SD also supports Android's native App2SD functionality. It has the ability to relocate any user app to the SD card (force move) in batches. Link2SD is a free (ad-supported) software with the option to subscribe to Link2SD Plus to eliminate the advertisements and gain access to extra features.
DISCLAIMER: It is made available for use at your own risk with no warranty of any kind.