Description
MiPlus Icon Pack is a popular icon pack in the Android customization community. It is well known for its unique features and eye-catching icons. In this article, we will discuss how to download and install MiPlus Icon Pack on your Android device, how to use it, and the pros and cons of using the icon pack.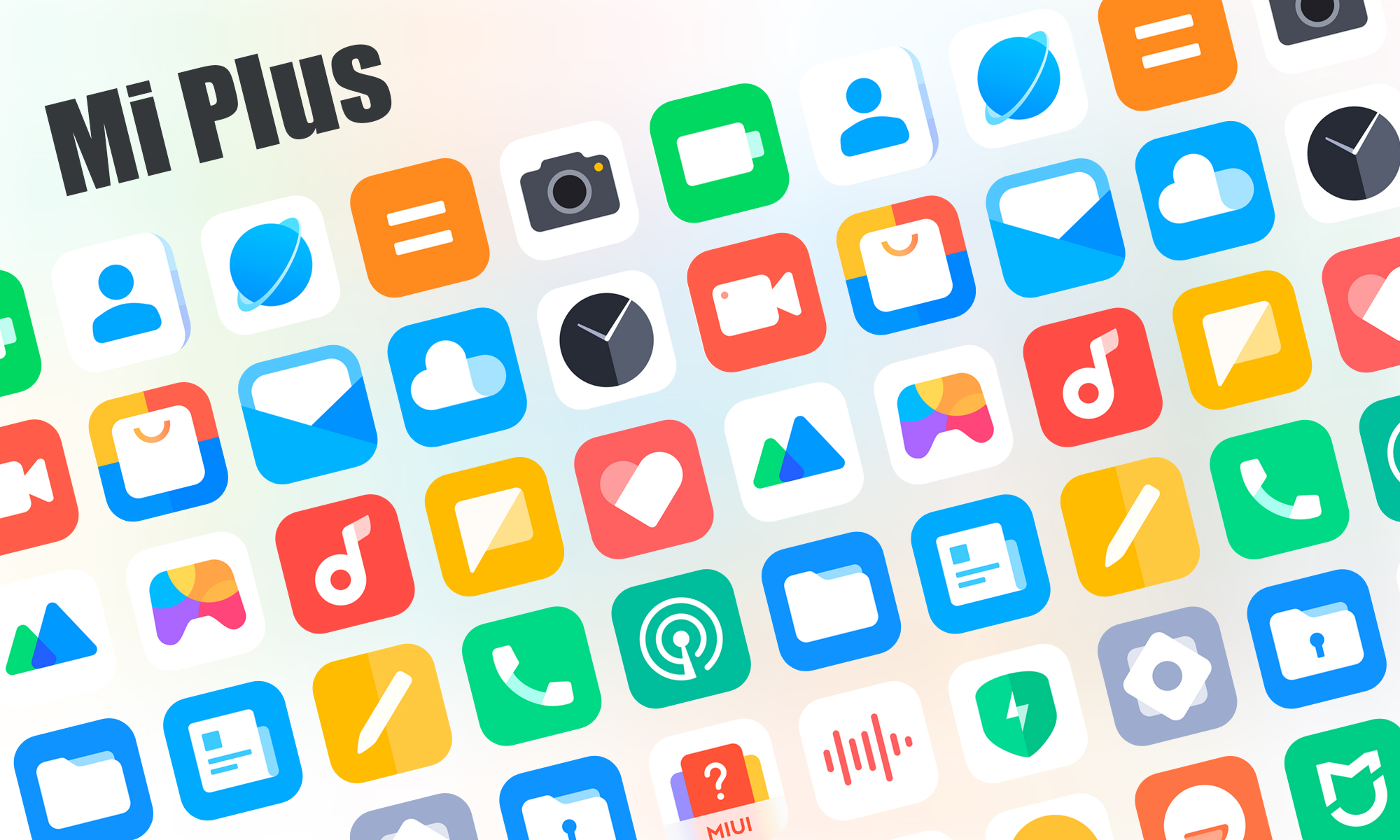 Overview of MiPlus Icon Pack
MiPlus Icon Pack is a collection of custom icons that can be used to personalize the look and feel of an Android device. The pack contains over 10,000 icons, each with a distinct design. The icons are available in different shapes, sizes, and colors, allowing for customization options to suit individual preferences.
How to Install MiPlus Icon Pack
There are two ways to download and install MiPlus Icon Pack on your Android device. The first method is through the Google Play Store. To do this, simply search for "MiPlus Icon Pack" on the Google Play Store and tap the "Install" button.
The second method is through an APK file. First, download the APK file from apkmb. Then, go to the "Settings" menu on your device, select "Security," and toggle on "Unknown sources." Once this is done, locate the APK file on your device, and tap it to begin the installation process.
How to Use MiPlus Icon Pack
To use this icon pack you need a launcher with support for themes like Nova Launcher, Lawnchair, and Evie.
To apply in One UI launcher you have to download "Good Lock" and "Theme Park" apps from the Galaxy Store, then follow these steps https://bit.ly/OneUIThemePark
Once MiPlus Icon Pack is installed on your device, you can use it to customize your icons. To do this, go to your device's home screen, tap and hold on an app icon, and select "Edit." Then, tap on the app icon, and select "MiPlus Icon Pack" from the options. You can also set MiPlus Icon Pack as your default icon pack by going to your device's launcher settings and selecting "Icon pack."
Customization Options with MiPlus Icon Pack
MiPlus Icon Pack offers a wide range of customization options. You can change the size, shape, and color of individual icons to suit your preferences. To do this, simply tap and hold on an app icon, select "Edit," and then choose the customization options that you want.
Pros and Cons of MiPlus Icon Pack
One of the major advantages of using the MiPlus Icon Pack is the sheer number of available icons. With over 10,000 icons to choose from, you're sure to find the perfect one for each of your apps. The customization options are also a huge plus, as they allow you to make your icons truly unique.
On the downside, MiPlus Icon Pack is not free. While it does offer a free version with limited features, the full version is only available for purchase. Additionally, some users have reported issues with the icon pack not working correctly with certain launchers.
Key Features
▸ 3500 Icons
▸ 166 Wallpapers
▸ Dynamic calendar
▸ App masking for unthemed apps
▸ Easy icon request for your unthemed apps
▸ Multiple alternative icons to choose from
▸ Supports all major launchers
▸ Regular updates
Compatible Launchers
• Action Launcher • ABC Launcher • ADW Launcher • Apex Launcher • Atom Launcher • ASAP Launcher • Aviate Launcher • CM Theme Engine • Cobo Launcher • Evie Launcher • Flick Launcher • GO Launcher • Holo Launcher • iTop Launcher • KK Launcher • Lawnchair • LG Inicio • Line Launcher • Lineageos Launcher • Lucid Launcher • M Launcher • Mesh Launcher • Microsoft Launcher • Mini Launcher • MN Launcher • Next Launcher • New Launcher • Niagara Launcher • Nougat Launcher • Nova Launcher • Open Launcher • OnePlus Launcher • Peek Launcher • Poco Launcher • S Launcher • Smart Launcher • Solo Launcher • Tsf Launcher • V Launcher • Z Launcher • ZenUI Launcher • Zero Launcher • And many more.
Conclusion
MiPlus Icon Pack is a great option for anyone looking to customize the look and feel of their Android device. It offers a huge variety of icons and customization options, allowing for a truly unique experience. While there are some downsides, overall, MiPlus Icon Pack is worth considering for those looking to personalize their device.
What's new
47 New icons
21 Updated icons
Images