Developer
Breaking Barriers Now BV
Released on
Dec 18, 2020
Updated
Aug 14, 2023
Size
90M
Version
1.3.4
Requirements
5.0
Downloads
5,000,000+
Get it on
Description
Mixu is the innovative video chat app for you to make meaningful social connections across cultures in a protected way. With just a simple tap, you can easily make new friends with people from all over the world. On Mixu, we offer you Video Matching, Text Chat and Video Chat to meet someone new.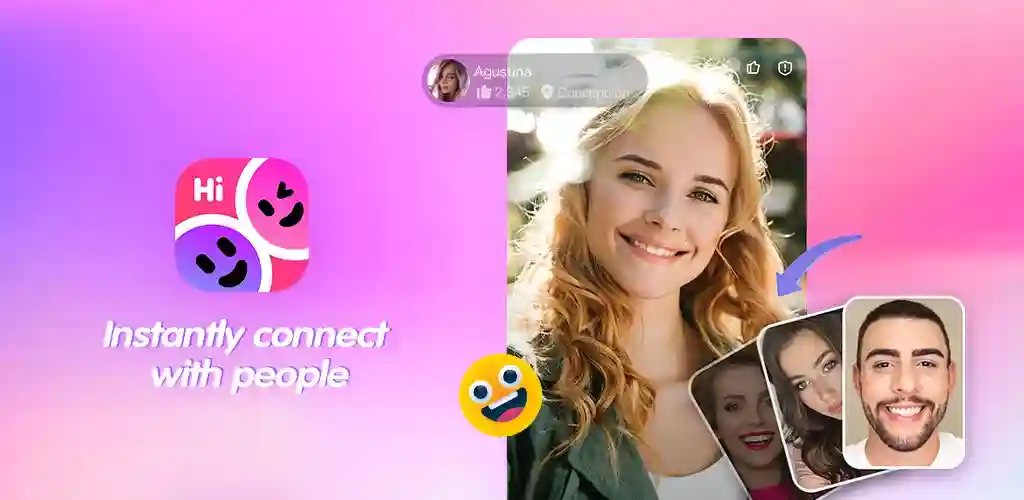 —– Key Features —–
✨Instant Video Match
💡Live Video Call
💖Text Chat with Friends
💛Accurate Translation
⭐Safe and Secured
👬Make New Friends
—– Features Details —–
✨ Instant Video Match
– Want to enjoy pleasant conversations with strangers? Mixu offers you a convenient and fast random video-matching function, you can randomly connect with anyone in any corner with just one tap. Without stepping out of your house, you can meet new people face to face with diverse cultures.
💡 Live Video Call
– Live video call is an excellent feature that you can use to connect with others and explore the world. Whether you're looking for a place to socialize, network, or simply pass the time, we offer you the most convenient way.
💖 Text Chat with friends
– Want to get to know someone before video calling? You can enjoy our text chatting function first! By text chatting, you can find those who share the same interests. Words and emojis will enhance your closeness with one another.
💛 Accurate Translation
– Can't understand the person you are chatting with? Don't worry. On Mixu, we offer users the most accurate real-time translation. You can easily connect with new friends all over the world without any language barriers.
🔒 Safe and Secured
– Your privacy is our top priority. Your information is safe and secured with us. You can have connections with anyone without any worries. Mixu allows you to communicate with anyone, anywhere and anytime in the world. With live video matches and video calls, making friends becomes easier and faster.
👬 Make New Friends
– On our platform, you can find people having the same hobbies as you. Sharing your thoughts, worries, secrets, and life experience with someone who will not share those with anyone in your real life. Trusty friends are here waiting for you.
– Experience an exciting social life on Mixu! Real-time video chat allows you to open and connect, sing together, and share good vibes anytime anywhere.
Our mission is to connect a new global community together, enabling people to make meaningful connections across cultures, languages and borders in a respectful and safe way.
Please find more details on our official website: https://www.mixu.me
If you have any queries, you are welcomed to send through our feedback center: https://support.mixu.me
Images