Up Tempo – Music Editor Pitch and Speed Changer is an audio speed changer and pitch shifting app designed by musicians. With Up Tempo you can easily change the speed and pitch of audio files on your Android device either independently or at the same time. Useful for practicing fast songs, or those that need different tunings.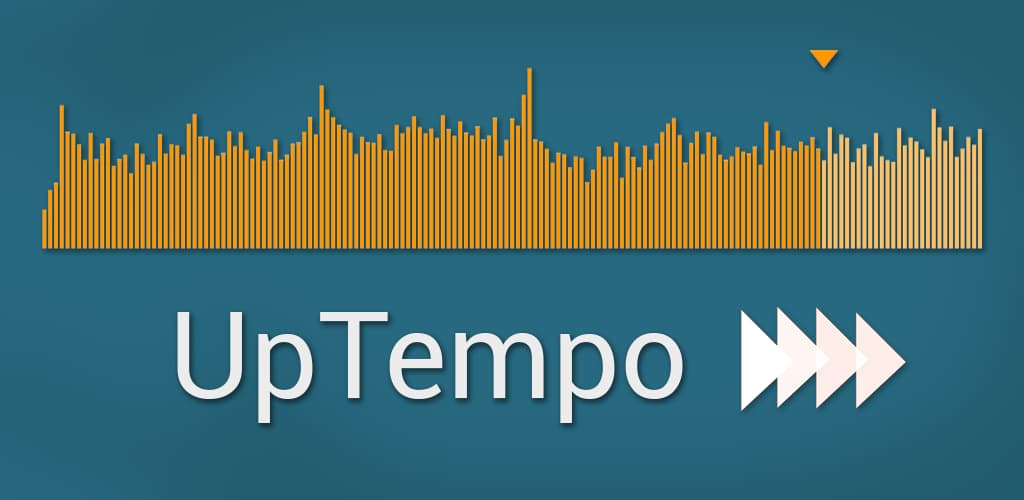 Simple controls and clear visuals make Up Tempo easy to use without compromising accuracy. The waveform view lets you quickly see where you are, and allows you to skip to a specific point in a song.
Stuck on a particular section? Precisely set points to loop between. Need more accuracy? Pinch and zoom to get a more detailed waveform view.
Want to come back later? In the Pro version (accessed via an in app purchase), when you have finished a practice session you can save your loop points and pitch/tempo settings to use another time. You can also export your adjusted song in m4a format.
Features:
-Alter the pitch- change song pitch up or down
-Change the tempo – change audio speed to a % of original speed
– Looping – precisely set loop points
– Waveform view – pinch and zoom for more accuracy
– Open various formats of audio files from your Android device (mp3 etc…..)
– Play instantly with real-time audio speed and pitch adjustment.
– Export adjusted song in m4a format
– Save settings for use another time (Pro version only)
– Bass cut (Pro version only)
– Center and Sides isolation (Pro version only)