NASCAR Heat Mobile – DO YOU HAVE WHAT IT TAKES TO BECOME THE NEXT MONSTER ENERGY NASCAR CUP SERIES CHAMPION?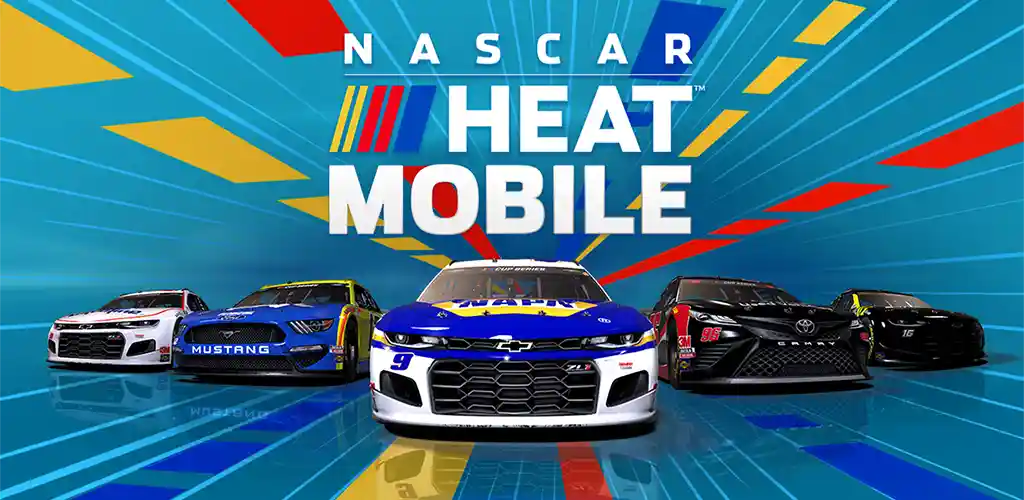 WELCOME TO NASCAR HEAT MOBILE
The only officially licensed, authentic NASCAR mobile racing experience! NASCAR Heat Mobile exclusively combines the adrenaline of 200MPH stock car racing with the ability to build your own NASCAR empire in the Fan Zone.
TAKE THE WHEEL
Put yourself in the driver's seat and experience the fast-paced thrills of NASCAR as you race from coast to coast on all 23 iconic NASCAR tracks. Customize the way you race with tilt or touch controls, fine-tune steering assists and sensitivity adjustments, and change camera angles to drive your way.
BUILD YOUR NASCAR EMPIRE IN THE FAN ZONE
From Ferris Wheels and Blimps to Hot Dog Carts and Fuel Stations, you can customize your Fan Zone with 35+ buildings and decorations. Whether it's cutting down installation time in the garage, reducing R&D costs, or earning in-game currency, each building has a special reward as you embark to make history on the track.
THE TOP NASCAR DRIVERS
Test your skills against the top drivers or sign them on to your own race team. Monster Energy NASCAR Cup Series drivers include:
**Joe Gibbs Racing Toyota drivers Kyle Busch, Denny Hamlin, Matt Kenseth & Daniel Suarez
**Stewart-Haas Racing Ford drivers Kurt Busch, Kevin Harvick, Danica Patrick & Clint Bowyer
**Hendrick Motorsports Chevrolet drivers Chase Elliott, Jimmie Johnson & Dale Earnhardt Jr.
**Furniture Row Toyota drivers Martin Truex Jr. & Erik Jones
**Team Penske Ford drivers Brad Keselowski & Joey Logano
**Chip Ganassi Racing Chevrolet drivers Kyle Larson & Jamie McMurray
**And Many More!
New
NASCAR Heat Mobile is ready to return to the track with an all-new update. We've made some back-end refinements, fixed some more bugs, and added a bit more polish. We hope you continue to enjoy the game!