Developer
Garmin Italy Technologies srl
Released on
Jan 2, 2014
Updated
Oct 20, 2023
Size
250M
Version
20.0
Requirements
7.0
Downloads
5,000,000+
Get it on
Mod Info
– Paid features unlocked
– Unlimited Trials
– Charts layers – Nautical and SonarChart
– Overlays – No overlay, Satellite (Bing) and Terrain only.
– apk size is doubled because of signature killing

– Ignore the first crash (related to apk tempering) and rerun the app.
– There may still be some irregularities as I don't use this app so some features I may not have tested. I only tested the app's locked features which are available so let me know if you find any.
Description
Navionics Boating MOD APK lets you have access to current and detailed charts even when you don't have an internet connection. You can also enjoy a wide range of features on your mobile device, making them easily accessible wherever you are. The Boating app is important to have if you like to participate in activities like cruising, fishing, sailing, diving, and other water-based activities. You can use it for a short period without paying.A COMPLETE PACKAGE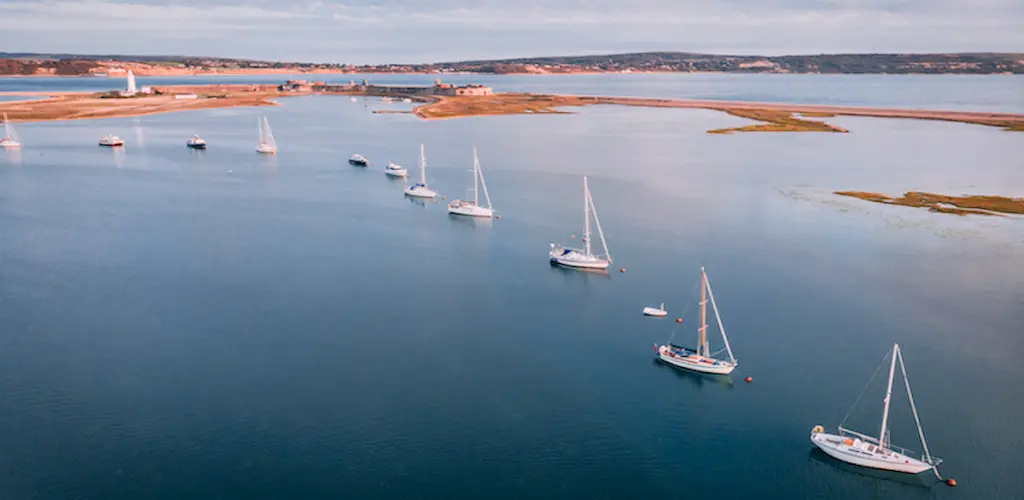 • INTERNATIONALLY RENOWNED NAVIONICS® CHARTS: Use them offline along with multiple overlays, so you can be more aware of what's above and below the water.
– NAUTICAL CHART: Use this premier marine reference to study port plans, anchorages and safety depth contours, locate navaids, marine services and more.
– SONARCHART™ HD BATHYMETRY MAPS: Extraordinary 1' (0.5 meter) HD bottom contour detail is the ideal tool for locating new fishing areas.
– U.S. GOVERNMENT CHARTS (NOAA): These are available within the following coverages: U.S. and Canada, Mexico, Caribbean to Brazil.
– OVERLAYS: The relief shading overlay allows you to have a better understanding of bottom topography for improved fishing and diving. Sonar imagery reveals bottom hardness clearly and in vivid color on select U.S. lakes. Want more? Display satellite imagery on land and water.
– MAP OPTIONS: Change chart-overlay combinations to customize chart views, highlight shallow areas, target multiple fishing ranges and more.
– DAILY UPDATES: Benefit from up to 5,000 daily updates worldwide.
• TOOLS FOR PLANNING AND ENJOYING YOUR DAY
– AUTO GUIDANCE+TM TECHNOLOGY**: Easily plan your trip with a suggested dock-to-dock path based on chart data and navigation aids. Get ETA, distance to arrival, heading to waypoint, fuel consumption and more.
– WEATHER AND TIDES: Knowing conditions before heading out is crucial. Access real-time weather data, daily and hourly forecasts as well as wind, weather buoys, tides and currents.
– MARKERS, TRACKS, DISTANCE: Place a marker on a good anchorage spot or where you reeled in a big fish. Record your track, take photos and videos within the app, and look back at your day anytime. Easily check distance among two points.
• AN ACTIVE AND HELPFUL COMMUNITY
– COMMUNITY EDITS and the ACTIVECAPTAIN® COMMUNITY: Obtain and contribute useful local knowledge along with thousands of fellow boaters, such as points of interest, navigation aids and valuable recommendations from people with firsthand experience of the local environment.
– CONNECTIONS: Stay in touch with your friends and fellow boaters by sharing your live location, tracks, routes and markers to easily meet on the water or let them check out your adventures.
– GPX IMPORT/EXPORT: Share your saved data outside the app or transfer it to your chartplotter.
– SHARE MAP OBJECTS: Share a marina, repair shop or any other location outside the app.
• EXTERNAL DEVICE-FRIENDLY FOR MORE FEATURES
– PLOTTER SYNC: If you own a compatible chartplotter, sync it with the app to transfer routes and markers, activate, update or renew your Navionics chartplotter card subscription.
– SONARCHART LIVE MAPPING FEATURE***: Connect with a compatible sonar/plotter, and create your own maps in real time while navigating.
– AIS: Connect to a compatible AIS receiver with Wi-Fi® connectivity to see nearby marine traffic. Set a safe range, and receive visual and aural alerts to signal potential collisions.
NOTES:
*You can manage your subscription anytime, and you can turn auto-renewal off.
**Auto Guidance+ is for planning purposes only and does not replace safe navigation operations
***Free features
The app is specifically designed to load and operate on devices with an OS of 7.0 or higher. A tablet device with Wi-Fi connectivity locates your approximate position if it is connected to Wi-Fi. A tablet Wi-Fi + 3G model operates similarly to a phone device with GPS.
Wi-Fi is a registered trademark of the Wi-Fi Alliance.
What's new
From now on, when you purchase a subscription, it will automatically renew each year. This means you can continue to access charts and features without disruption.
You can manage your subscription anytime, and you can turn auto-renewal off. Charts, overlays, daily updates and advanced features are not accessible after the subscription expires.
Images