Home /
Mod Apps /
Nero Streaming Player Pro APK (Paid)
2.4.49
Description
Compared to Nero Streaming Player, Nero Streaming Player PRO version blocks all advertisements and you have the opportunity to join the VIP subscription to unlock more advanced features!
* You can try Nero Streaming Player for free before paying PRO version.
Connect your Android device to TV and use it as a remote control for your PC and NAS – fast & easy!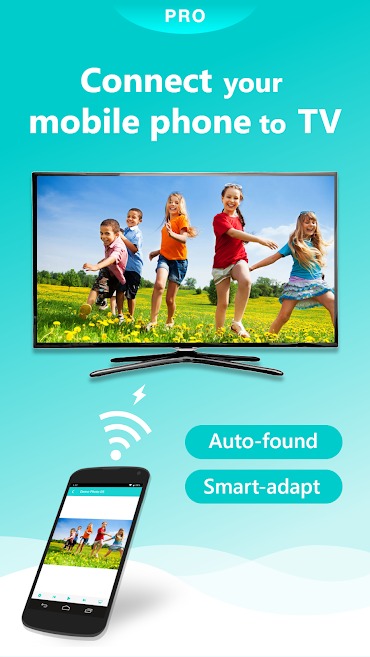 ☆ music streaming: play your favorite songs or playlists on your DLNA receiver!
☆ photo streaming: view your best pictures on the big TV screen – single or as a slideshow
☆ video streaming: enjoy your videos in best 4K quality!
☆ streaming from PC & NAS: stream all your media files which stored at your PC and NAS to TV, via your phone!
☆ YouTube streaming: Enjoy YouTube videos on smart TV screen.
The easiest casting app for all your media – but there is a lot more!
✔ NEW! Nero Streaming Player is listed in the app list if you use Open with or Share in your system gallery or any explorer apps.
✔ Not only working for DLNA – but also support Chromecast, Chromecast Audio, Sonos!
✔ Stream by folders, music albums, and different artists!
✔ Use your Android phone, tablet as remote control while casting videos & music: regulate the volume, pause, stop or skip titles!
✔ Zoom in or rotate your photos while casting photos – with intuitive 2-finger gestures!
✔ Sort your music by interprets, songs, albums or genres and stream it to Sonos or any DLNA receiver!
✔ A lot of supported devices:
☆ Smart TVs from Samsung, Sony, LG, TCL, Panasonic, Sharp and many others
☆ AV Devices from Yamaha, Onkyo, Sonos, Chromecast Audio, Bose, Pioneer and many others
☆ Chromecast and many other DLNA/UPnP compliant devices
☆ Media servers from Plex, Serviio, Subsonic, Twonky, Windows Media Player and many others
☆ NAS from Western Digital, Netgear, Synology, QNAP, Seagate and many others
PRO Features & VIP Privileges
✔ No Ads: Block advertisement, forever
✔ Unlimited Streaming: Browse and stream content from server and YouTube without any limits
✔ More powerful playback: Unlock the Advanced Player that supports more formats and better quality.
✔ VIP customer support
✔ Upgrades and Updates for Life
How does it work?
Installing Nero Streaming Player Pro, it allows to play photos, videos & music from your phone or tablet to your Smart TV or DLNA receiver. Just connect your phone, PC, NAS and Smart TV to the same WiFi network and get started. Open the app and select a photo, video or song and click on the TV symbol on the lower right corner. Choose one target device and get your media on the big screen or your audio system with this simple DLNA player!
How to play media from NAS to Smart TV using Nero Streaming Player?
Just launch the uPnP / DLNA compatible media server on your NAS. Nero Streaming Player Pro will show a complete list of all available servers. Select your preferred one and browse or cast all media located on your NAS.
You do not have a media server, yet?
Just download and install Nero MediaHome from www.nero.com. Simply click "Nero MediaHome" in Nero Streaming Player Pro and with one touch, you will jump right into the timeline of all the photos and videos located on your PC. Via Nero Streaming Player browse and play all your media and make use of comfortable, enhanced features like viewing of family and friends via face recognition or by simply by viewing places you have visited.
What's new
We have fixed some known issues and improved performance.
Images