Home /
Nonstop Knight 2 MOD APK (Menu/One Hit, God Mode, Mana)
2.9.4
Developer
Flaregames
Updated
Aug 7, 2023
Size
155M
Version
2.9.4
Requirements
8.1
Downloads
1,000,000+
Get it on
mod info
Menu/One Hit, God Mode, Mana
Description
Nonstop Knight 2 MOD APK An automated RPG Returns on Android and Ios. An action RPG dungeon crawler that removes the actual crawling part from the genre it's called Nonstop Knight 2 MOD APK. if you've played any popular action RPGs like Diablo you know that the constant clicking-and-dragging of your character through an endless dungeon can be a grind. but that grind is rewarded with healthy amounts of loot and upgrades to progress your character throughout your journey. Nonstop Knight 2 MODDED APK has arrived. But It's not about Unlimited Coins, Gems, or Money.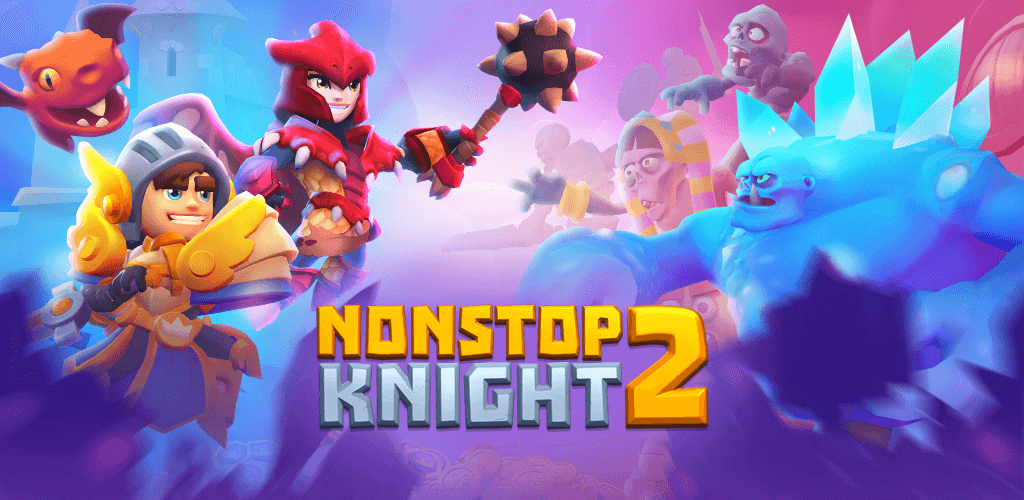 Nonstop Knight 2 MOD APK is kind of the opposite of that experience in a lot of ways. What you have to do is use skills on time and watch your hero do all the actions. As the title suggests your main hero is a non-stop dungeon crawler with the game automatically controlling the movement and basic combat of every character which lends itself well to one-handed operations. The automation of the progression of your hero becomes the grind rather than the action itself.
You have special abilities that you can use in battle and there are some cool powers they don't lock throughout the game. with an action RPG but it also feels like a unique experience. if you have an affection for dungeon crawlers you might find this relaxed pace as a fresh take on the genre. in most action RPGs there's a point of slowdown and progression especially when you level up your character significantly. that's where the most gritty part starts. if you have played Nonstop Knight before then you will like Nonstop Knight 2 as well.
What's new
Here's what is new in this update:
-New Statistics Screen
-Anti-cheating improvements
-Mega Boss Survivor tweaks and fixes
Images